Does Elon Musk support Dogecoin?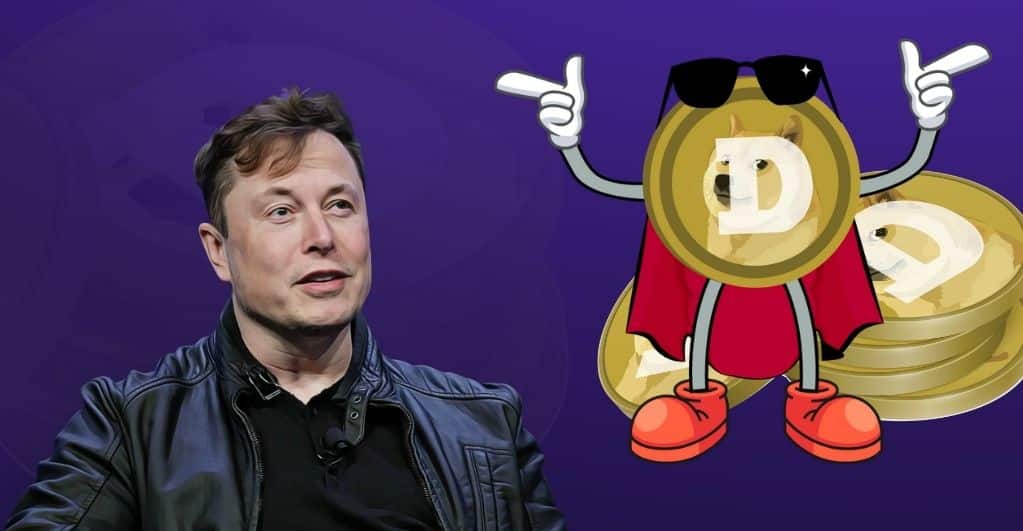 Ever since Elon Musk became vocal about Dogecoin via Twitter, there has been a reported surge in its value. According to experts, the Dogecoin price is expected to reach its peak by the end of 2021. That said, many consider now is the right time to invest in this altcoin called Dogecoin.
Introduction
Dogecoin was invented by IBM's software engineer Billy Markus and Adobe's software engineer Jackson Palmer. At the time, Dogecoin was intended to be a joke on the other cryptocurrencies. Nevertheless, Dogecoin soon became a fun and instant payment system. As per this, just readout doge news headlines to know more further details about the same.
Compared to Bitcoin and Litecoin, where the transaction time is 10 minutes and 2.5 minutes, respectively, a Dogecoin transaction is completed in 1 minute. Significantly faster than Bitcoin, Dogecoin's transaction charges are also very low.
Initially, like any other digital currency, Dogecoin also experienced volatility where its price was concerned. However, on January 28, the digital currency experienced a surge in its market cap, which almost doubled on February 11, 2021. Presently, the market cap of Dogecoin is roughly around 10 billion.
Dogecoin has emerged as the most-mentioned cryptocurrency on Twitter, and thus, surpassing Bitcoin. While this may be true, the trading volume of Dogecoin is comparatively low when compared to the first cryptocurrency, Bitcoin. Nevertheless, cryptocurrency experts consider 2021 to be the right time for investing in Dogecoin.
History of Dogecoin
Dogecoin was invented as a homage to Bitcoin, intending to be a joke in 2013. It all started when Billy Marker wanted to create his own cryptocurrency after viewing Bitcoin's rise in popularity. It was a light-hearted take on the world of digital currency in general and Bitcoin in particular. Marker originally had based the cryptocurrency on the 'Animal Crossing' video game and named it Bells, which is the video game's pretend currency.
In one of his interviews, Marker said that people hated the concept. And thus, when Jackson Palmer came up with the idea of creating a cryptocurrency based on the doge meme, he reconfigured Bells to fit Doge.
Dogecoin is named after Shiba Inu dog, famous for its bad spellings, and thus the coin was called Doge instead of a dog. Although Dogecoin has seen its share of ups and downs where its value was concerned, the coin was mostly forgotten. However, it all changed when it garnered the attention of Tesla's Chief, Elon Musk.
Elon Musk and the Rise of Dogecoin
In his first tweet related to Dogecoin, Must stated, "One word: Doge." He followed it with another tweet where he called it the people's crypto. Although Dogecoin is a fun alternative to Bitcoin and is considerably faster and cheaper when compared to the first crypto, it was highly underestimated. But, following Musk's tweets, crypto enthusiasts and traders recognized the currency's true potential.
Dogecoin reached its all-time high, where the last recorded market cap was roughly 10 billion. Cryptocurrency experts believe that this trend will likely continue and, in fact, may also rise in value by the end of 2021. So, is 2021 really the best time to invest in Dogecoin? Let's find out.
Why is 2021 the best time to invest in Dogecoin?
Although he believed in cryptocurrencies' potential, Elon Musk did not actively indulge Bitcoin and Ethereum, unlike Dogecoin. As per his tweets, he has claimed Doge to be his "fav currency." Irrespective of the tweets, Dogecoin is easy to trade where it can be exchanged with Litecoin and Bitcoin. People can also use Dogecoin as a low-cost and faster alternative to Bitcoin.
Both Bitcoin and Doge are based on proof-of-work algorithms. However, unlike Bitcoin, Dogecoin uses the Scrypt algorithm and is mined using GPUs, unlike Bitcoin's ASIC.
As per cryptocurrency analysts, the value of Dogecoin is expected to grow further, making 2021 the best time for investing in digital currency. With Elon Musk and other celebrities like Snoop Dog actively promoting the crypto, there are very low to no chances for the currency to lose its ascending value. For more details on this, just go and check out dogecoin price prediction, as here you will gain in-depth information about the same.
Does Elon Musk support Dogecoin?
Yes, it's true. Elon Musk has been actively tweeting in support of Dogecoin. Where in one of his tweets, he even called it his "fav currency." In another tweet, he also said that he will support top dogecoin holders selling most of their coins.
Conclusion
What originally started as a light-hearted take on Bitcoin is all set to take over the first cryptocurrency. As a highly underestimated currency, Dogecoin has soon garnered quite the reach and popularity following tweets by celebrities and business leaders like Snoop Dog, Elon Musk, etc. In fact, Elon Musk's tweets have encouraged many to explore the potential of this coin named after the Shiba Inu dog meme.