Can foreigners open forex trading accounts in Malaysia?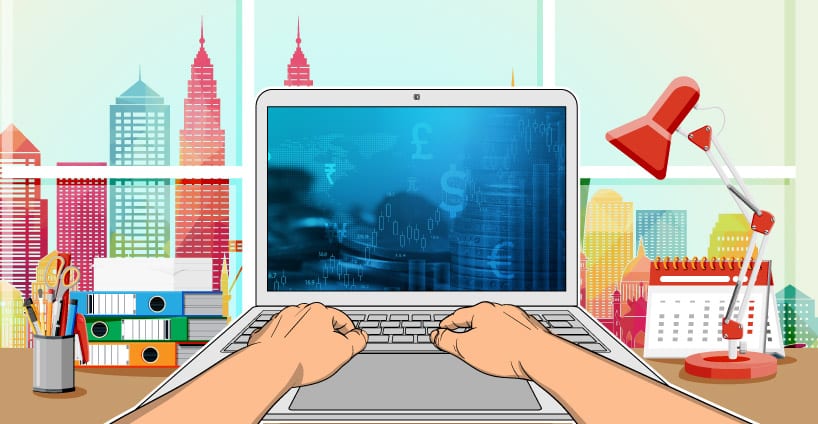 The Forex (Foreign Exchange) market is the world's largest and most liquid market, with a daily turnover of more than $5 trillion. It makes it an attractive option for traders looking to make money from the fluctuations in exchange rates. Malaysia is quickly becoming one of the most popular markets for forex trading thanks to its relatively low regulatory requirements, competitive spreads, and low transaction costs.
In this guide, we'll look at the legal requirements of forex trading in Malaysia, the top forex brokers in the country, and the steps involved in opening a trading account with one of them. By the end of this guide, you'll have all the information you need to start forex trading in Malaysia.
Overview of Forex Trading in Malaysia
Forex trading in Malaysia has grown in popularity over the past few years thanks to its low tax rates and friendly regulatory framework. The Malaysian government has taken steps to make forex trading easier and more accessible to traders, and this has led to an increase in the number of forex brokers in the country. Forex brokers in Malaysia are regulated by the Securities Commission of Malaysia (SCM). The body is responsible for regulating the country's financial markets, including the forex market. It sets the rules and regulations that forex brokers in Malaysia must adhere to and monitors their activities to ensure that they comply with these rules.
Forex trading in Malaysia is also subject to the laws and regulations of the Central Bank of Malaysia (BNM). The BNM oversees the country's financial system and ensures it is stable and secure. It sets the rules and regulations that forex brokers must follow and monitors their activities to ensure that they comply with these rules.
The major turn in the FX market of Malaysia came in February 2012, when the Bank Negara Malaysia declared the buying and selling of forex in the country legally. To facilitate smooth forex operations, Malaysia has 163 Appointed Overseas Offices (AOO) affiliated with over 20 banking groups and operating in over 35 countries to provide foreigners the methods to initiate FX transactions of Ringgit from anywhere in the world.
Legal Requirements for Forex Trading in Malaysia
Forex trading is completely legal in Malaysia, but only if conducted with a licensed forex broker. The forex broker must be registered under Malaysia's Money Service Business Act of 2011 or the Exchange Control Act of 1953. All the unlicensed forex exchange platforms or brokers are considered scammers by the Central Bank of Malaysia. Numerous other renowned forex brokers are regulated and registered in other countries operating in Malaysia. Bank Negara Malaysia (BNM) controls the FX market in the country.
However, even after having a regulatory body, the forex market in Malaysia does not have an established framework, which means sometimes Malaysian forex traders have to face unreasonable retail margins. The Securities Commission of Malaysia is an independent statuary body operated by a chairman and board members. The SCM comes under the direct authority of the Finance Ministry and has the power to regulate all the forex brokers in Malaysia. All the forex brokers regulated by the Securities Commission of Malaysia have their logo or name on their official website.
The SCM creates the rules, enforces regulations related to the forex market in Malaysia, and regulates all the market institutions to ensure holistic market growth and development. Bank Negara Malaysia (BNM) is the central financial institution that brings economic and monetary stability to the forex trading market of Malaysia.
Can Foreigners Open Forex Trading Accounts in Malaysia?
Yes, foreigners are free to open forex trading accounts in Malaysia. They can trade in any foreign currency asset in the country either directly or through portfolio investment. One common way foreign investors can trade in Malaysia's FX market is by opening a Ringgit account or FCA with a genuinely licensed offshore bank. The forex market is open and easily accessible to foreign investors via its massive web of licensed banks. Ringgit transactions are handled by the Appointed Overseas Offices, also known as AOOs, of the aforementioned offshore banks.
A foreign investor or forex trader in Malaysia can carry out the following actions with the help of a licensed offshore bank. The easiest ways for foreigners to invest in the forex trading market of Malaysia are spot FX, spread betting, retail forex, forex Contracts for Difference (CFDs), futures, and currency ETFs. A foreigner can also trade forex in Malaysia on behalf of a permanent resident of the country. A non-resident institutional investor, also known as NRII, can actively participate in forex trading on behalf of its foreign clients. One does not need a permanent residence in Malaysia to open a forex trading account in the country.
Though forex trading is a highly profitable industry, only a handful of forex traders can call themselves truly successful in this domain. There are numerous advantages and disadvantages of trading forex in Malaysia for non-resident investors. Some of the main advantages of opening an FX trading account in the country are mentioned below:
Leverage: The forex brokers in Malaysia offer good leverage to the forex traders, which increases their ability to trade a significant amount in the market.
Bonuses and Promotional Offers: When foreigners sign up with a forex broker, they get lucrative bonuses and promotional offers such as welcome bonuses, cashback, and loyalty program bonuses.
High Liquidity: Forex is the most liquid market in the world as traders from every corner of the world buy and sell currency pairs 24 hours a day, five days a week. It means one just has to purchase the currency when it hits low and sell it on high time to make a profit.
Low Cost: Forex trading has no minimum purchase limit, which means one can start with as low as 50 dollars. The most cost-efficient trading account is the Cent account.
The common disadvantages of forex trading faced by foreigners in Malaysia are mentioned ahead.
Leverage Calculations: If the traders do not have prior experience in forex trading, they may face losses due to miscalculation of leverage.
High Competition: Forex trading witnesses massive competition from traders and institutional investors worldwide because it is the largest financial market in the world.
Transparency: As it is a decentralized market, there is no regulatory body to take care of scammers and frauds, which sometimes causes financial losses to traders.
How to Open a Forex Trading Account in Malaysia as a Foreigner?
Opening a Forex trading account in Malaysia as a foreigner is relatively straightforward. Here is a step-by-step guide to opening a forex trading account in the country.
Step 1: The first thing to do is to choose the best forex broker as per your requirements. Look out for those with a genuine license provided by the financial regulatory bodies of the Malaysian forex industry.
Step 2: Now, open a trading account with the forex broker using the signup option. Here, one must enter necessary information such as name, address, email id, phone number, date of birth, nationality, passport number, and password to protect the account.
Step 3: At this stage, the forex brokers will thoroughly verify the information entered by the traders. Once the verification is done, the traders can add funds to their forex account and start trading live.
One can use multiple ways to add funds to their forex trading accounts, such as e-wallets and bank wire transfers. The forex industry of Malaysia offers various kinds of forex trading accounts to Malaysian traders to invest in this massive financial market. Here are all the ways to invest in the Malaysian forex trading market:
Offshore Banks/Appointed Overseas Offices: Ensures better prices and enhanced liquidity.
Counterparties: All onshore banks in Malaysia with a license, including both foreign and local banks, global and local custodian banks, and international central securities depositories excluding the AOOs.
Primary Market Makers: Created from the pool of AOOs to provide better access to the Ringgit market during New York and London trading sessions.
Choosing the Right Forex Broker in Malaysia
Choosing the top forex brokers in Malaysia is crucial to make the most of your trading experience. There are several factors to consider when choosing a forex broker, such as the types of accounts they offer, the fees and commissions they charge, the range of markets they offer, and the trading tools they provide. It's also essential to ensure that the broker you choose is authorized by the SCM and registered with the BNM.
It will ensure that your funds are kept safe and secure and that your trading experience is as hassle-free as possible. Forex traders in Malaysia must research thoroughly to choose the top forex broker for their trading journey, as it will affect their profitability significantly. The major factors one must check before signing up on the forex broking platform are mentioned:
Transaction cost: Forex brokers with minimal or zero transactional charges must be preferred.
Regulations: Forex brokers with a genuine license from SCM must be chosen.
Education Material: One must check whether the chosen forex brokers in Malaysia offers educational material.
Trading Platform: The forex broker that provides a quick and smooth user interface must be given priority.
Statistical Tools: Statistical tools play a major role in the execution of trading strategy.
Payment Options: The brokers with multiple payment options must be selected.
Customer Support Options: If the traders face any issues, they must have quick options to connect with the customer support representatives of the platform.
Here is a list of highly reputed forex brokers in Malaysia that accept foreign clients.
Saxo Bank
XM Group
Forex.com
Pepperstone
FXTM
IG
IC Markets
eToro
Conclusion
Forex trading in Malaysia is a popular and lucrative option for those looking to make money from the fluctuations in exchange rates. With the right forex broker, foreign traders can take advantage of the country's competitive spreads, low transaction costs, and friendly regulatory framework. This guide has provided you with a comprehensive overview of Forex trading in Malaysia, a breakdown of the top Forex brokers in the country, and a step-by-step guide to opening an account with one of them.
Now that you have all the information you need, you can confidently start trading in the Forex market in Malaysia. The Forex market is unpredictable at best; thus, foreign traders should do their homework to avoid unnecessary financial losses. The best way to avoid such a scenario is by creating and sticking to a trading strategy, as it will help keep track of investments, profits, and losses.