Ethereum Whales on a MATIC Shopping Spree; Polygon Flips LINK in Wallets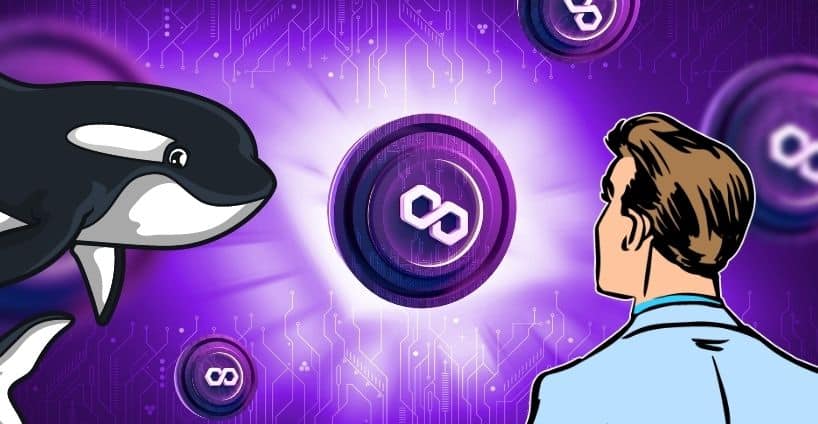 Whale activity in the cryptocurrency market is seen as a sign by many investors to put their money in. Although it does not always work out the way it is expected to, bulk purchases have the potential to change the flow of currencies significantly. The Ethereum whales are known for notoriously hoarding smaller tokens in bulk. It has been a trend for a long time. Just as 2021 was closing, the whales hoarded Shiba Inu in bulks, which for some of them backfired dearly leading to a loss in billions. Now their attention seems to have turned towards Polygon's MATIC.
Polygon is a scaling solution for Ethereum founded in 2017 as Matic. However, the project was renamed in early 2021 as Polygon with the governance coin remaining as MATIC. Polygon has been forming partnerships and alliances with reputed names like Li.Finance to fortify its network and infrastructure. This crypto project was founded with the ambitious dream of creating an Internet of Blockchains. Polygon is currently one of the networks that can offer seamless cross-chain connectivity, thanks to its infrastructures and team-ups.
After tremendous growth since the rebranding in 2021, Polygon managed to climb up to the list of Ethereum Killers. The coin showed more than 10% growth in its trading value in the last 24 hours alone. Polygon is developing scalability and interoperability as its forte. The peculiarities offered by Polygon suit the evolving conditions in the cryptocurrency market. This is precisely why the coin's projections for the future look impressive. MATIC would cross 3 dollars in the next couple of years. By 2026, the coin could possibly experience tremendous growth and reach $7 according to this MATIC price prediction from CryptoNewsZ.
Such projections are more likely to attract the whales towards it. The whale, who is ranked fourth in the overall list, moved 2,830,000 MATIC coins worth more than 4 million dollars on Friday. Following that two other whales bought MATIC coins worth $2 million and $1.5 million, respectively. MATIC easily dethroned LINK by becoming the most traded coin in Ethereum whales' wallets. It also is the most sought-after coin by the whales in the last seven days and, surprisingly, many other whales too were purchased after this coin in the 24 hours. This is speculated to be a result of its 10.6% growth.
Other tokens also reported significant purchases by Whales last week. Loopring, a non-custodial Ethereum based exchange, posted an average purchase value of $7,865. Render Token and Sushi posted an average value of $7,197 and $6,735, respectively. However, they are nowhere near the weekly average of MATIC which stays at a staggering height of $41,220 among the wallets of 1000 Ethereum whales.