ETH Will Perform Better Than BTC, Says Arthur Hayes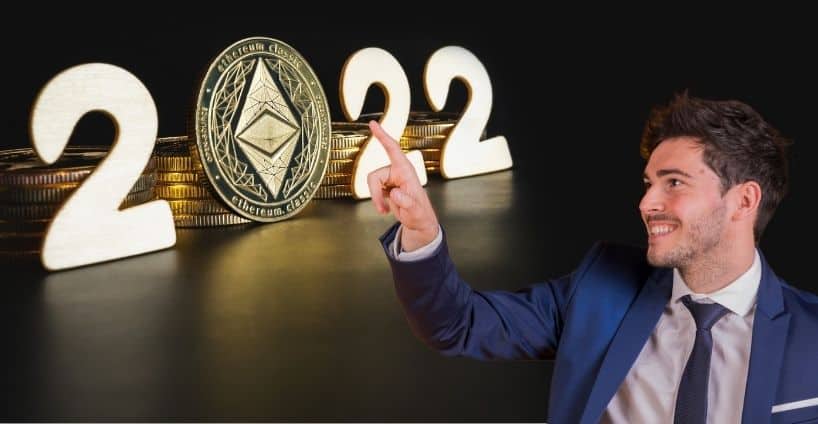 According to Arthur Hayes, Ethereum would have outperformed all the other coins, including Bitcoin, at the end of the year. The former CEO of BitMEX did not seem to hold back his views about the crypto king. His predictions for 2022 surely favor Ethereum, the second-largest cryptocurrency in the market currently. He believes this year will be formative for the token, given the blockchain's change into a proof-of-stake network.
The Ethereum blockchain was launched in 2015 by Vitalik Buterin and Joe Lubin, who now helms ConsenSys. Primarily, the blockchain was developed to address the issues found in contemporary blockchain projects. But the creation of Ethereum has much more to it than facilitating currency transactions. It is exactly why the network clearly dominates the DeFi ecosystem currently. This Ethereum prediction claims that the token could post as much as 500% growth in the long term. However, given the recent statements of Arthur Hayes, these predictions seem to have underestimated its growth in 2022.
He believes that the new consensus mechanism of Ethereum will help it function as a commodity-linked bond. Because Ethereum tokens have more functions on the chain other than facilitating the transactions. These aspects would be considered commodities linked to the token. On the other hand, Bitcoin will be pure money whose yields have less to do with the products it offers. So, the BitMEX CEO changed his previous allocation of 50% BTC and 50% ETH to 25% BTC and 75% ETH. Hayes adjusted his holdings based on the analysis by Justin Drake, an Ethereum researcher.
As per Drake's analysis, Ethereum stakers would likely see an annual percentage rate between 8% and 11.5%. With Such growth, Ethereum would need to lose 29.35% after years to make investors lose money in the ETH/USD currency pair. Investors can hedge ETH bonds by choosing to sell one-year ETH/USD forward futures contracts. According to Hayes, hedging Ethereum bonds will actually give you income thanks to the +6.90% mid-market premium. He also suggested that Institutional investors like Michael Saylor should issue debt and purchase Ether instead of Bitcoin.
While the DeFi and metaverses features can help hype up the price, the environment-friendly proof-of-work mechanism can shake off the regulatory concerns for Ethereum in the coming months. The token is also expected to perform better than other L1 alternatives, alternatively known as the Ethereum Killers. Because the network currently hosts 4000 developers, which is much larger than the chain with the second-largest cohort of devs, that is Polkadot. A quick look at the Price/TLV and Price/Address ratio proves that it is the least expensive token with a solid performance rate. With these stats, Hayes expects ETH to go as high as $10,000 by the end of the year.