Tesla Releases Q4 2021 Financial Results: They're Still HODLing the BTC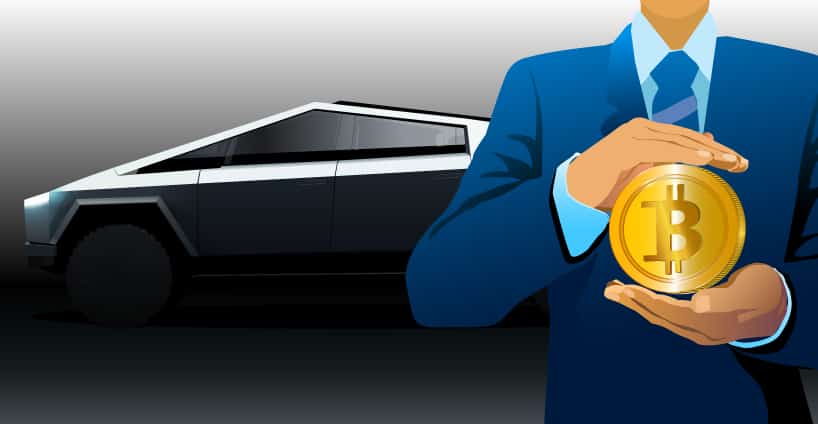 The announcement came earlier that Tesla, the mammoth electric car maker, will release the Financial statements for the fourth quarter of last year. Promptly, the records hit the internet on the 26th of January as the market shut down. Surprisingly, the reports show a revenue growth similar to that of the Wall Street predictions with more than 17 billion dollars. On top of that, the car manufacturer also seems to be holding on to the Bitcoin it reportedly purchased in February 2021.
The 17.7 billion dollar revenue of Tesla in the fourth quarter alone makes one wonder about the valuation of the company. The share value has shown a significant 2.54 dollars growth in the last three months. The predictions earlier pointed towards an immense growth of the company's revenue in the final quarter of 2021. Most of all, the Wall Street predictions seem to have hit the nail on the head when it comes to Tesla revenue predictions.
The Wall Street forecasts claimed that the company would receive a cumulative revenue of approximately 17.2 billion, with the share value rising around 2.30 dollars. Now, one can see how close these claims have come to the actual results. The forecasts have shown great growth in quarter-to-quarter, and year-over-year value as Tesla delivered a record number of vehicles in the fourth quarter of 2021. The number soared close to 300,000 vehicles.
What is impressive is that Tesla managed to preserve a significant portion of the revenue even after making some crucial investments for the future. Read Bitcoin prediction to learn the impact this investment could have on the price. Tesla made 2 billion dollars just in profit, taking the yearly value to around 5.5 billion dollars. The company also posted a free cash flow of 5 billion dollars last year. The stats for the company still look healthy even after spending nearly 7 billion dollars on building new facilities for production and other ventures.
Tesla also performed remarkably well when it comes to gross margin for its vehicles. The number stays significant at 30.6%, although it might go down to 29% after the exclusion of regulatory credits. The cash position of the company soared while the debt position hit bottom by comparison. The cash and its equivalents have flown up to 17.6 billion dollars thanks to the 2.3 billion dollars free cash flow. The debt position, on the other hand, is unalarming at 1.4 billion dollars.
Tesla is still holding the 1.5 billion dollars it bought in Bitcoin in 2021 when the price stooped to $33,000. Despite the debates about Environmental concerns, Tesla announced to buy Bitcoin for 1.5 billion dollars earlier in January. However, there is no information about accepting Bitcoins, and Dogecoin remains the only accepted cryptocurrency in Tesla.