Welly's, the Shiba Inu-Themed Restaurant Is Now Open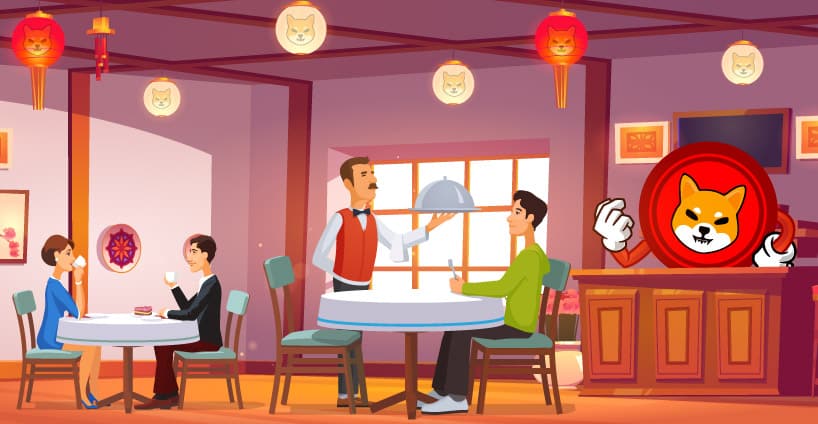 Fast-food chains like McDonald's have already initiated moving into the metaverse, opening the way for blockchain-based projects. Its latest testament came through recently when Shytoshi Kusama entered a partnership to start a Shiba Inu-themed restaurant.
Shiba's lead developer recently collaborated to open Welly's, a burger joint in Naples, Italy. Shiba Inu will have a genuine purpose if it gets accepted as a form of payment, resulting in long-term growth. Shiba Inu is working on new products that might help it reach new heights.
It did not even take a week for the restaurant to complete rebranding and use Shiba Inu dog as its packaging materials and image. Now, the restaurant is accepting SHIB for payments, presenting additional use-cases for the token. In addition to the restaurant, Shiba Inu is also awaiting the release of its Layer 2 network, Shibarium. Check out this Shiba Inu price prediction if you're interested in adding the coin to your portfolio.
The upcoming network release will improve its transaction fees, scalability, and speed. Welly's is not a new restaurant per se since the establishment started in 2021. The vision behind the restaurant was simple – offering healthy fast food and providing customers additional value.
The people behind Welly's being crypto enthusiasts planned to add NFTs into its operations to grow the restaurant. However, since the move was not enough, the restaurant turned to cryptocurrencies and decentralization. Given the perks offered by SHIB, the token emerged as an obvious choice for the restaurant.
The founders finally went on with the proposal and contacted lead Shiba Inu developer Shytoshi Kusama. The developer stated that the Shiba community could participate in the release of new stores by buying NFTs for benefits, partaking in the Doggy DAO, and enjoying good food simultaneously.
Given how SHIB currently stands as the 15th largest crypto by market cap, the collaboration is certain to be a massive hit.