XRP Could not hold tight at $0.40 and drops with extreme bearishness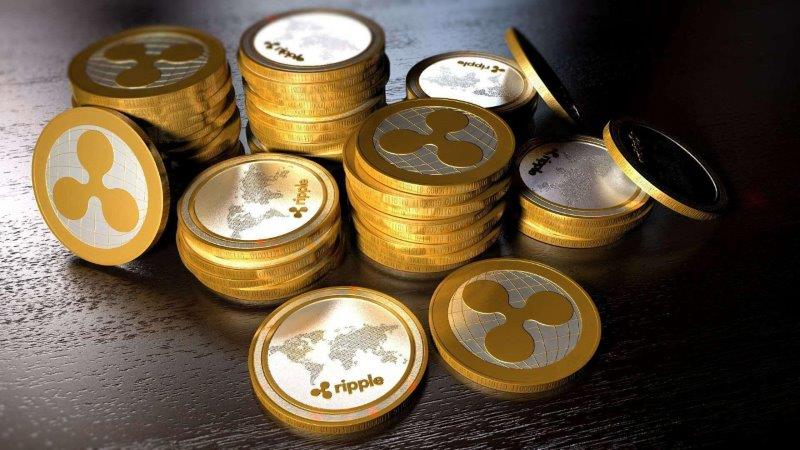 In the recent regional Ripple event in MENA, the benefits to users at Fintech were also discussed. The innovation of Fintech is gaining momentum and users are expected to be benefiting from the same. However, how has Ripple gained the publicity through the same is still unanswered.
For now, let's see if the XRP price trend has shown some progress or not.
Price Analysis of Ripple on 11th July 2019
XRP is currently trading at $0.33 at 09:02 UTC as on 11th July 2019. Following are the market essentials calculated as follows:
Return of Investment: 5539.03%
Market Ranking: 3
24 Hour Volume: 2,551,838,594 USD
Market Cap Value: 14,099,230,198 USD
Total supply/Circulating Supply: 99,991,588,101 XRP/ 42,566,596,173 XRP
7 Day high/low: 0.4083USD / 0.3257 USD
Comparison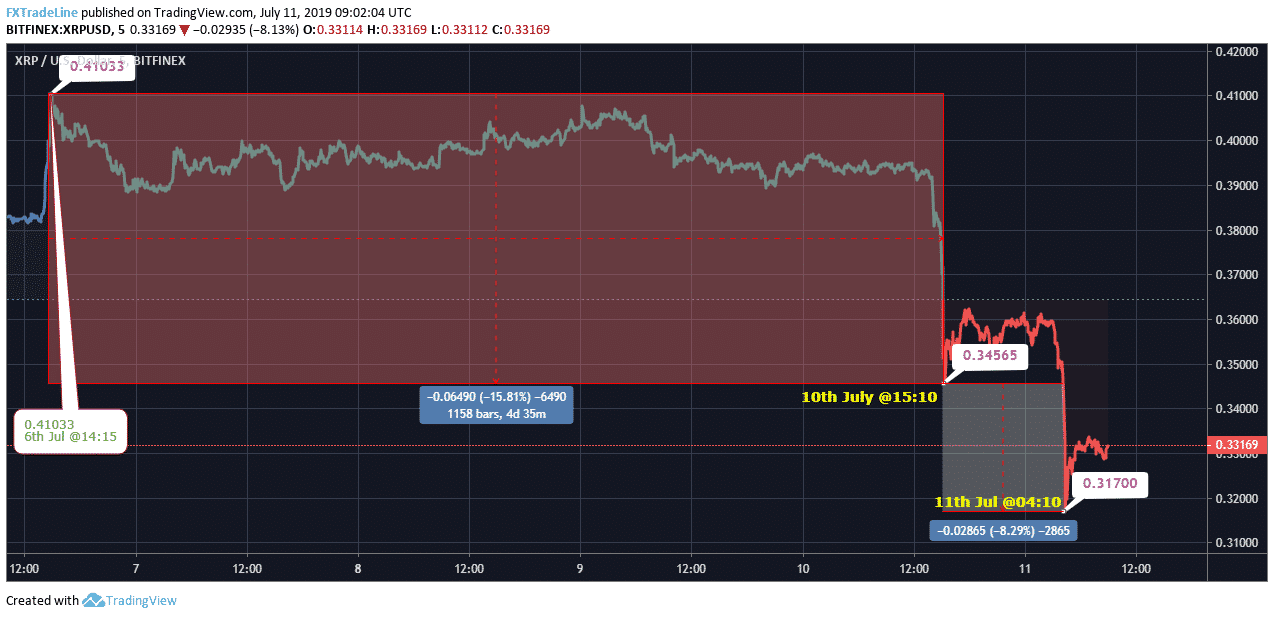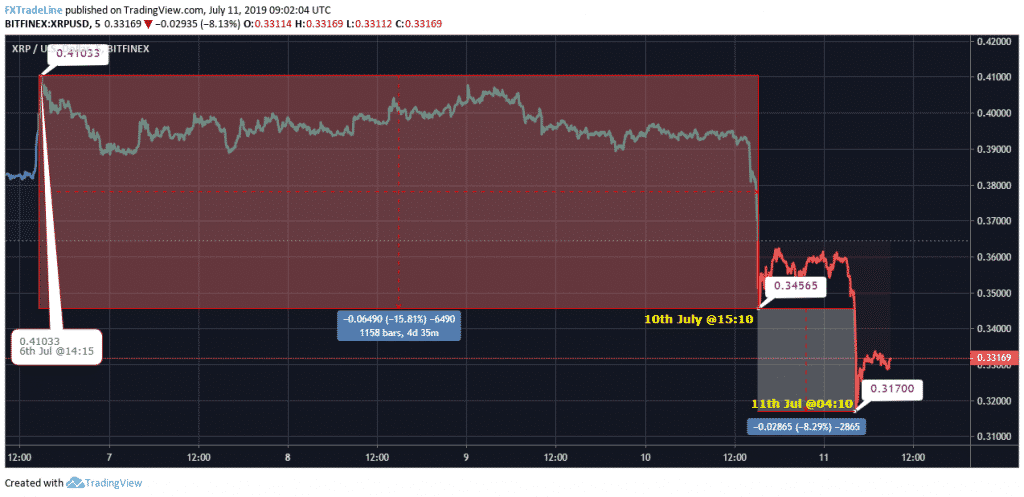 In the past 5 days, the highest value of the coin was seen on 6th July at 14:15 UTC, with a trading value of $0.41033. The value was trading in the bullish zone, above the baseline for a few days resulting into returns for investors. However, the value started dropping in the bearish zone soon enough. The value dropped by 15.81% on 10th July at 15:10 UTC with a trading value of $0.34565. From then, the value further dropped by 8.29% today at 04:10 UTC with a trading valuation of $0.317.
However, the value is now increased by 4.63%.
Prediction and Conclusion
XRP is diverted in the Bearish zone. So, this might be a good time for the new traders to invest in XRP. Ripple has been a good long-term investment that is easily quoted by the market ranking itself. And with crypto, patience is the key for better returns and trends.