Bitcoin Cash Price Analysis: Bitcoin Cash (BCH) Falls to $345.48, Will It Survive the Volatility?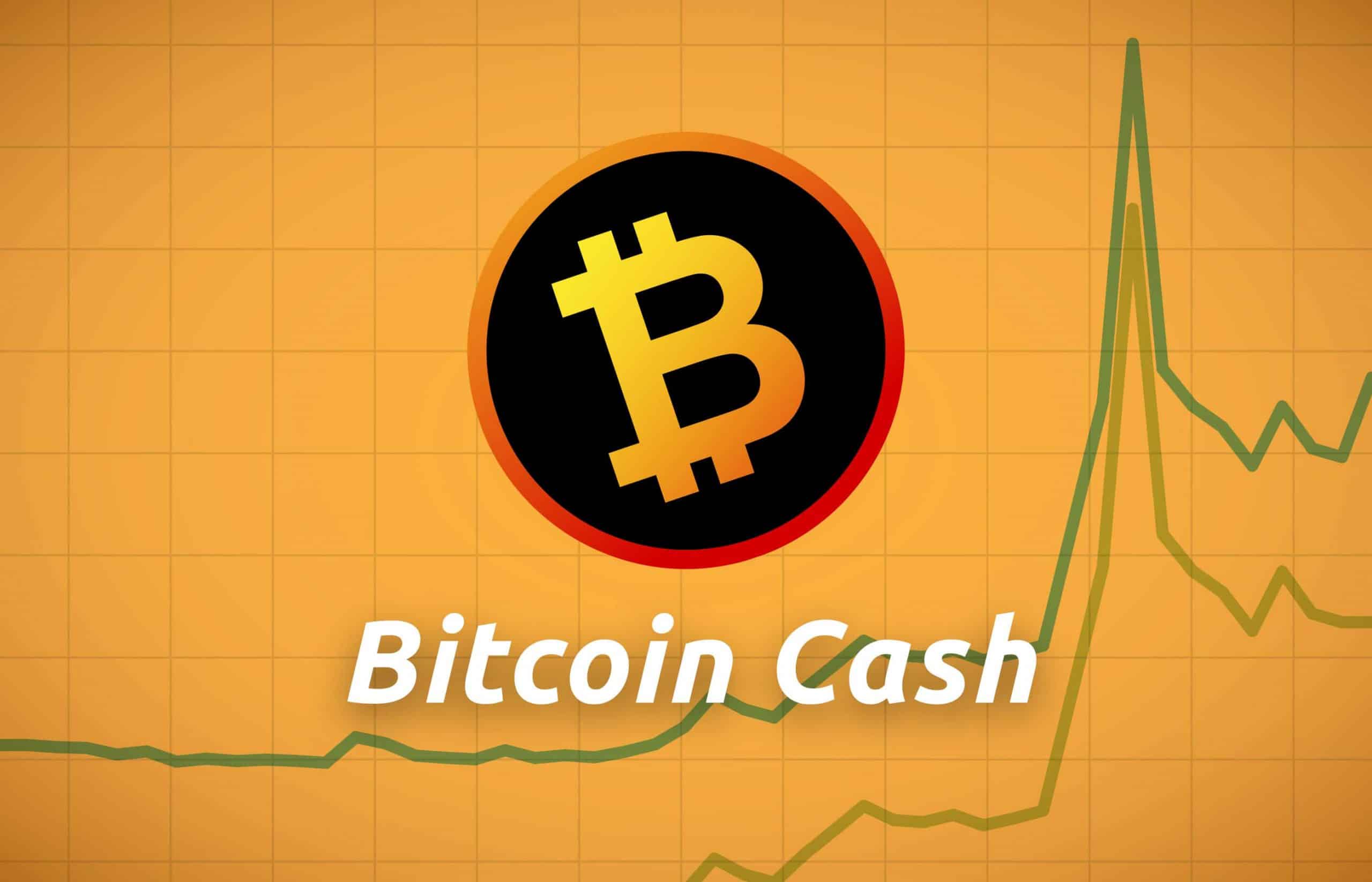 13-June-19 till 26-June-19 can be called as a very good period for BCH as the prices were continuing to rise barring a few falls in between this period. The coin rose to the highest price level of $513.58 in the said time frame on 26-June-19 as per 20:30 UTC time. Post the said date, the coin witnessed several sharp falls in the prices. In the first week of July, movement of the coin seemed to be kind of stable and the same trend was expected. However, it saw a massive decline with price of the coin falling to $321.35. From 26-June-19 till 11-July-19 there has been a decline in prices by around 37%. As on the date, the coin is likely to trade more or less in the range of $343 and $353.
Let us look at how BCH has performed: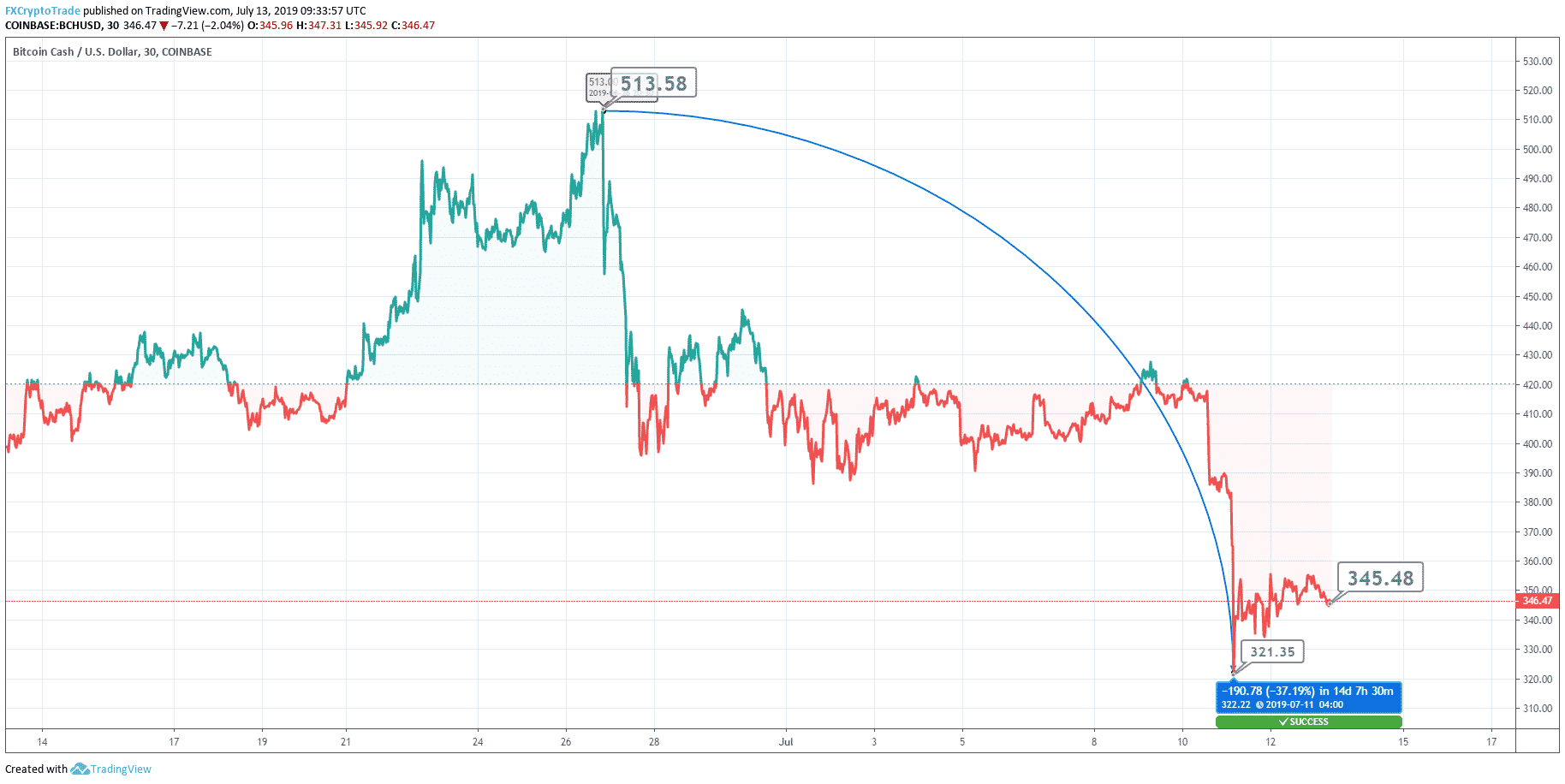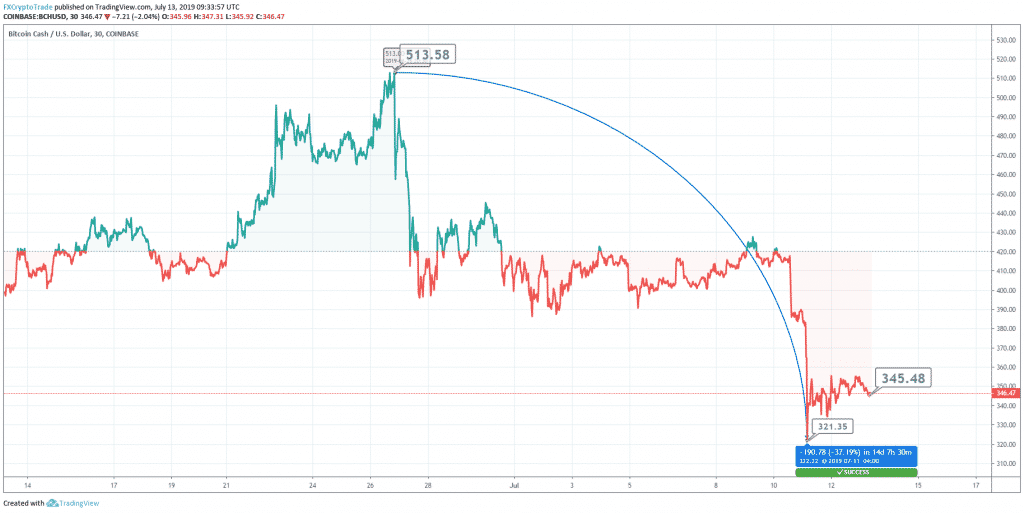 Current Data of BCH Coin:
Bitcoin Cash ranking retained at number 5.
As per 08:45 UTC time today, market value of the coin was $6,206,927,068.
BCH price is $346.47 as per 11:30 UTC time.
24-hour volume figures are $1,312,041,846.
17,888,963 BCH coins are at present in circulation.
ROI of BCH stands at -37.48%.
Bitcoin Cash Price Prediction:
Comparing BCH price $321.35 of 11-July-19 as per 05:00 UTC time and today, the coin presently shows an upward trend by 7%.
After a day's time BCH may continue to rise and reach around $352.24. By the beginning of next year, Bitcoin Cash has all the potential to touch $540.
Conclusion:
Experts strongly suggest selling the BCH coins at the moment. BCH has shown a growth of more than 135% as per YTD figures. You may also invest in the coins now with sustaining the same for 5 and more years as it will offer very good returns and profitability in the near future. Short term trading on BCH may not prove to be fruitful considering the current movement of the coin. BCH has the capacity to break its previous records, provided it remains stable and shows the same efficiency and movement which it had manifested in the past.