Verge Price Analysis: Current Market Volatility Affects The Price Of Verge (XVG)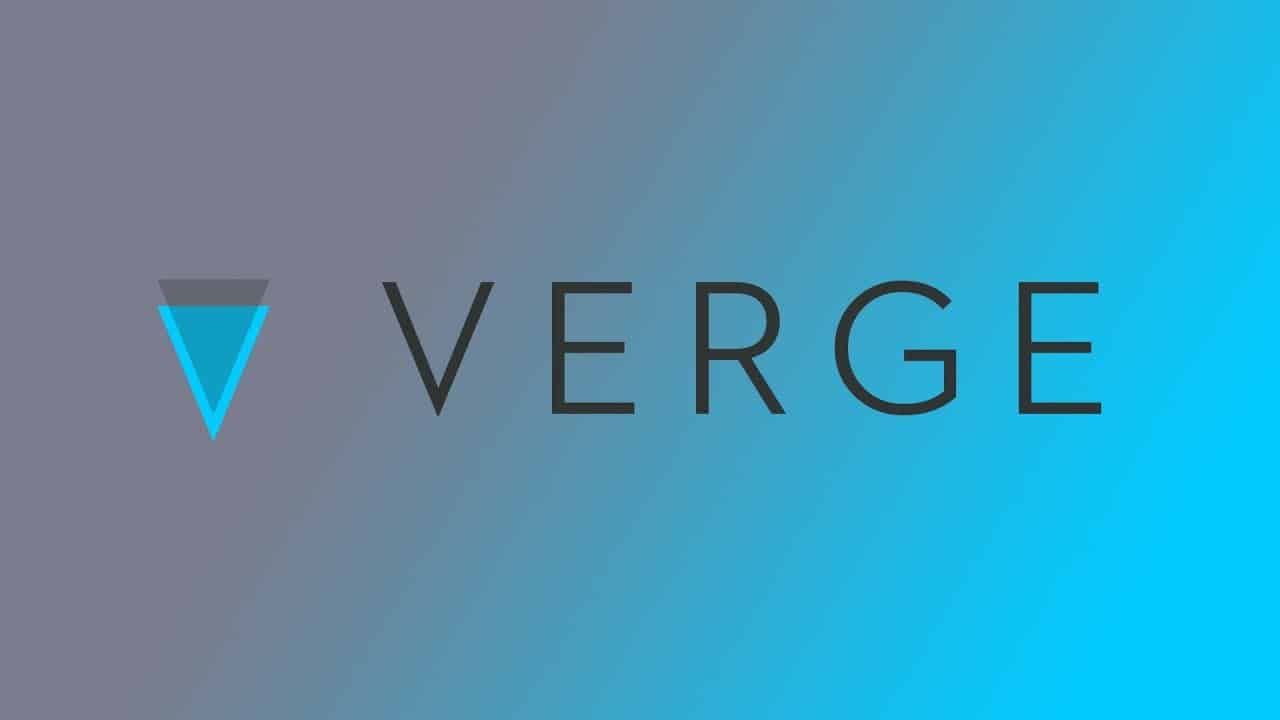 XVG is a popular coin with users, was in the news recently for its tie-up with Xceltrip
Verge is a decentralized open-source currency on the blockchain network that offers secure, faster, and anonymous transactions, which can be used as a global payment system. It is popular among users due to being an investment asset. Its recent collaboration with Xceltrip has made many headlines. The current crypto market volatility is making most of the altcoins trade in the downtrend. Verge price has also been badly affected by the downtrend in the crypto market.
Latest Statistics
As on July 08, 2019 at 4:31:24 UTC, current statistics are as below:
The current price of XVG is $0.0077
Current market cap is around $122,123,315
24 h volume is at $1,429,176
ROI is at a whopping > 9000 % at a huge Circulating supply of 15,809,702,629 XVG
XVG to USD Price Comparison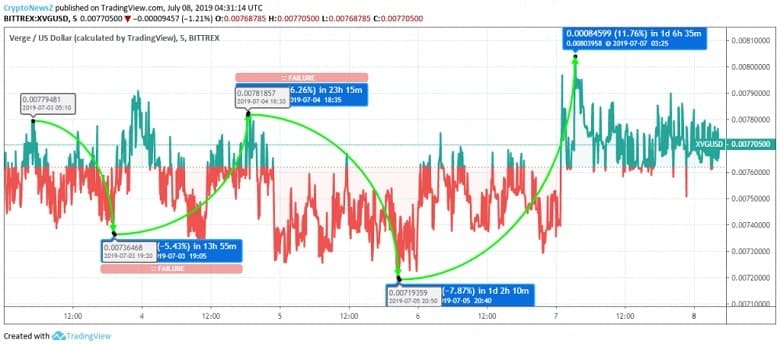 The 5-Day price chart shows a lot of downward variations for the Verge price due to crypto market instability. From a high of $0.007794 on July 03, the price slid to $0.007364 within 13h 55m, showing a downward variation of 5.43%. In a matter of 23h 15m on July 04, the price shot up to $0.007818, the movement being to the extent of 6.26%. Within 1d 2h 10m on July 05, the price fell by 7.87% to $0.007193. It jumped up by 11.76% on July 07 in a time span of 1d 6h 35m to $0.008459. The current day's price is at $0.007705, showing a downward variation of 3.75%. The price has been moving in the narrow range of $0.0074 -$0.0008 due to the fluctuations happening the crypto market, which is expected to continue for some time.
Verge Price Prediction and Conclusion:
Though Verge has been a popular coin with users and key partnerships are giving it an edge over other altcoins, the current bear phase in the crypto market is having a negative effect on its prices, which are continually on a downswing. Analysts expect the current downtrend to continue in the short run. In the current market scenario, long term investors are advised to have a wait and watch outlook and wait for the market to show little stability. Intraday traders and short-term investors should take a very cautious approach before undertaking any transactions to avoid losses.