JP Morgan's CEO Jamie Dimon Believes Facebook Crypto Coin Isn't a short term issue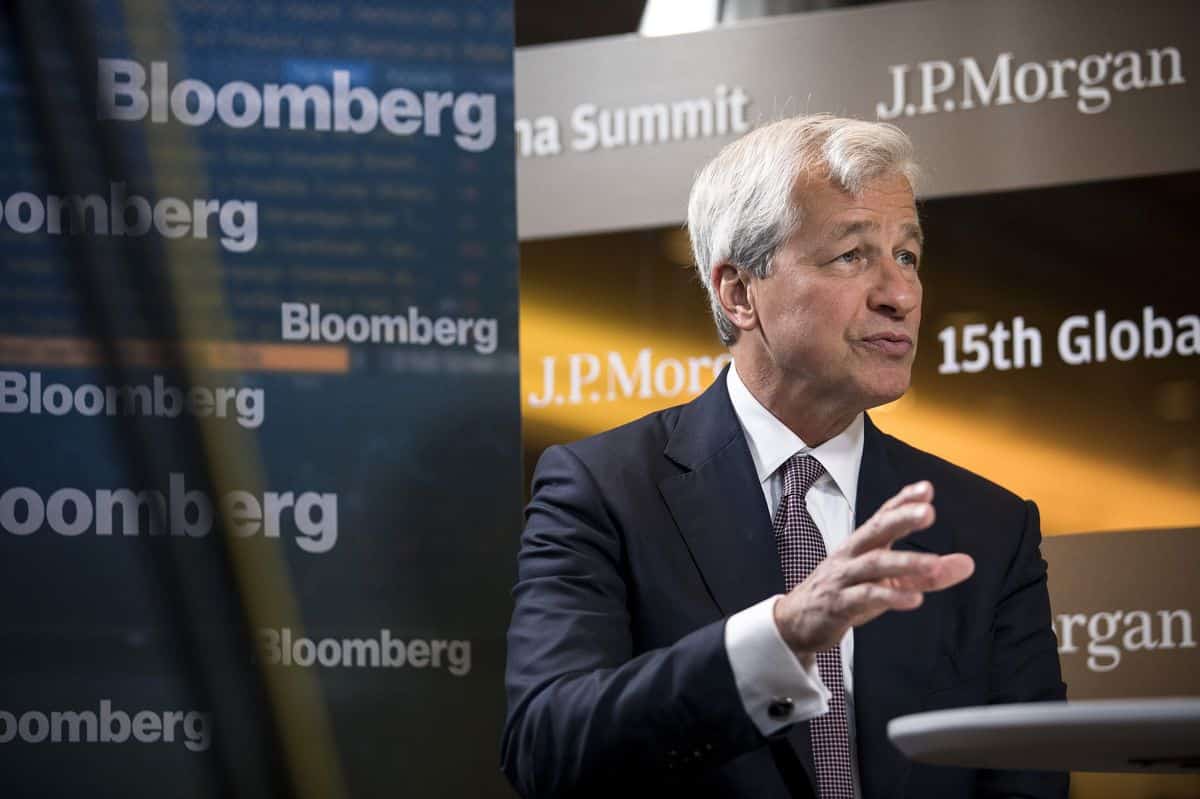 JP Morgan Chase CEO, Jamie Dimon has recently commented on the global cryptocurrency coin of Facebook, as speculated.
Jamie Dimon mentioned that he believes Facebook's digital coin 'Libra' will not impact the bank for short-time. He further says it's too early to reflect on Facebook's new development for the non-financial institutions that might impact his organization or its view.
According to the latest annual report, JP Morgan is one of the leading banks with regards to US retail deposit.
When Dimon asked about Facebook entering the financial market using digital currency, he responded saying, from now onwards; We will discuss Libra coin for three years. I haven't given too much time on it. We have been discussing on blockchain for almost 7 years and too little has achieved.
In another interview, Dimon mentioned that cryptocurrency-based organizations might compete with existing banks. Yet, he expects regulations to be an important factor in how such methods are introduced to the public, potentially delaying their deadlines.
Demon stated,
"Governments are going to insist that people who hold money or move money all live according to rules where they have the right controls in place; no-one wants to aid and abet terrorism or criminal activities."
Facebook recently revealed that it will be launching its first cryptocurrency coin in 2020, however also mentioned that Facebook will not provide the cryptocurrency unless all regulatory issues have been solved.
Dimon later said we don't consider about competition. The demand is forever going to be same. We want a top-level playing field.
JP Morgan has also planned for having its own crypto coin, named JPM Coin. The digital coin will be used within JPMorgan organization to accelerate transactions in February.
Developer head of JPMorgan, Umar Farooq mentioned,
"The technology is very good, but it takes time in terms of licensing and approval. It must be explained."
Facebook Blockchain operation head, David Marcus stated during a Senate Banking Committee trial, the digital coin of Facebook 'Libra' is not designed as an alternative for bank-related accounts. The Senate Banking Committee hearing was held on Tuesday, 16th July and Marcus appeared before the Committee to brief on the much-discussed crypto project of Facebook.
Marcus tried to resolve the issues relating to the Libra project and also presented them with a complete plan on how the Libra association and Calibra wallet could work with financial regulations.
Marcus also promised the Committee that Facebook will follow the US financial rules.