China and the USA Agree to Have a Call Soon On Delayed Trade Talks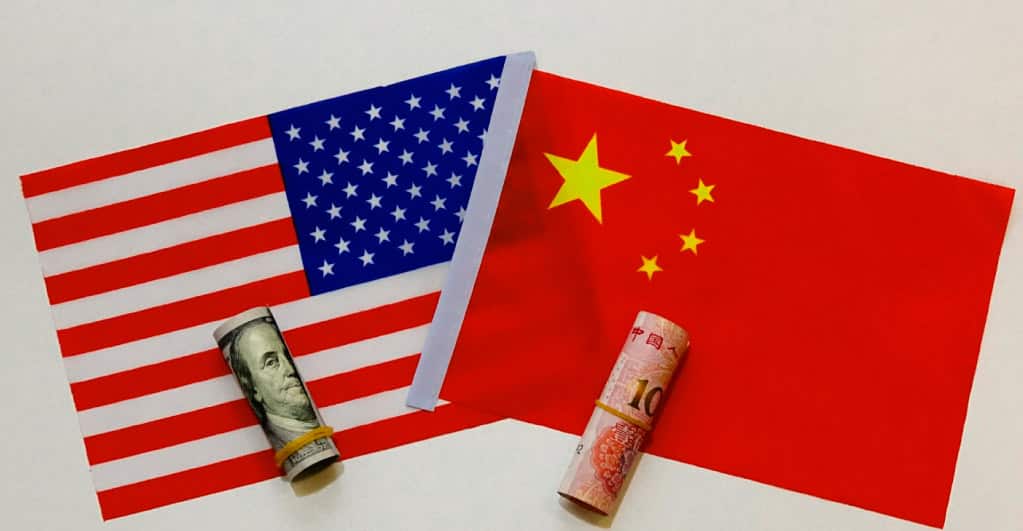 China and the USA have agreed to take a call soon on the resumption of trade talks and evaluate the progress of their trade deal. This was announced by the spokesman of the Chinese commerce ministry Gao Feng in Beijing on Thursday.
Even though a date was not announced, it is learned that the meeting will be to review the progress of phase one of the trade agreement. The review is expected as the scheduled six months have lapsed since the trade deal went into effect.
When the meeting does happen, it will be a rare engagement between the world's two superpowers. It is all the more significant as the relationship between the two countries has been on a downswing in recent times. The conflict has been common and the economies have been on a collision course on many fronts ranging from the COVID-19 pandemic, human rights in Hong Kong, and immigration policies. Sanctions in trade and cultural exchanges have been enforced and at some point, both countries have indulged in one-upmanship on a range of issues.
Trump's policy was echoed by his top economic adviser Larry Kudlow who said on Thursday that even though there was a downswing in the interaction between the two countries, they "remain engaged" to take the trade talks and review forward.
He said,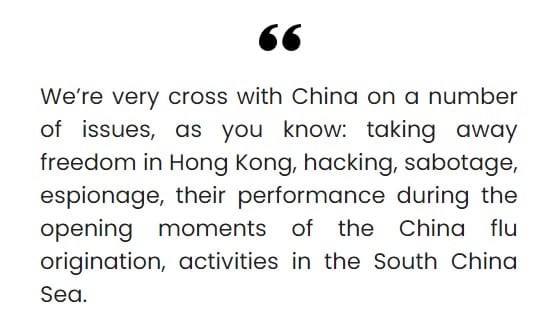 It is thus not surprising that the talks are on hold for now.
President Trump was more forthright about the talks. He said,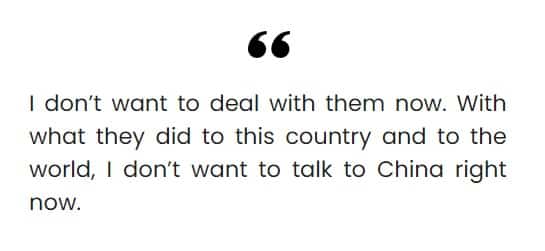 He declined to comment when asked if the USA would pull out of the deal but passed it off by saying that he would see when the time comes.
In hindsight, China has failed to meet the agreements signed in January. The purchases made are considerably short of the targets set out in the trade deal, especially in the buying of agricultural products.
Greg Gilligan, Chairman of the American Chamber of Commerce in China, has pointed out that the rate of purchase is quite slow and should be speeded up. According to the sources, no new date for a review meeting has been scheduled and that the video conference meeting after six months of the Phase I trade deal has been delayed.
The talks have not been called off but only postponed. Larry Kudlow says that the Trump administration is engaged with China on the enforcement of the Phase I trade deal and that USTR Robert Lighthizer was satisfied with the progress made so far.