Top representatives from 140 countries to gather in Dubai for Annual Investment Meeting 2019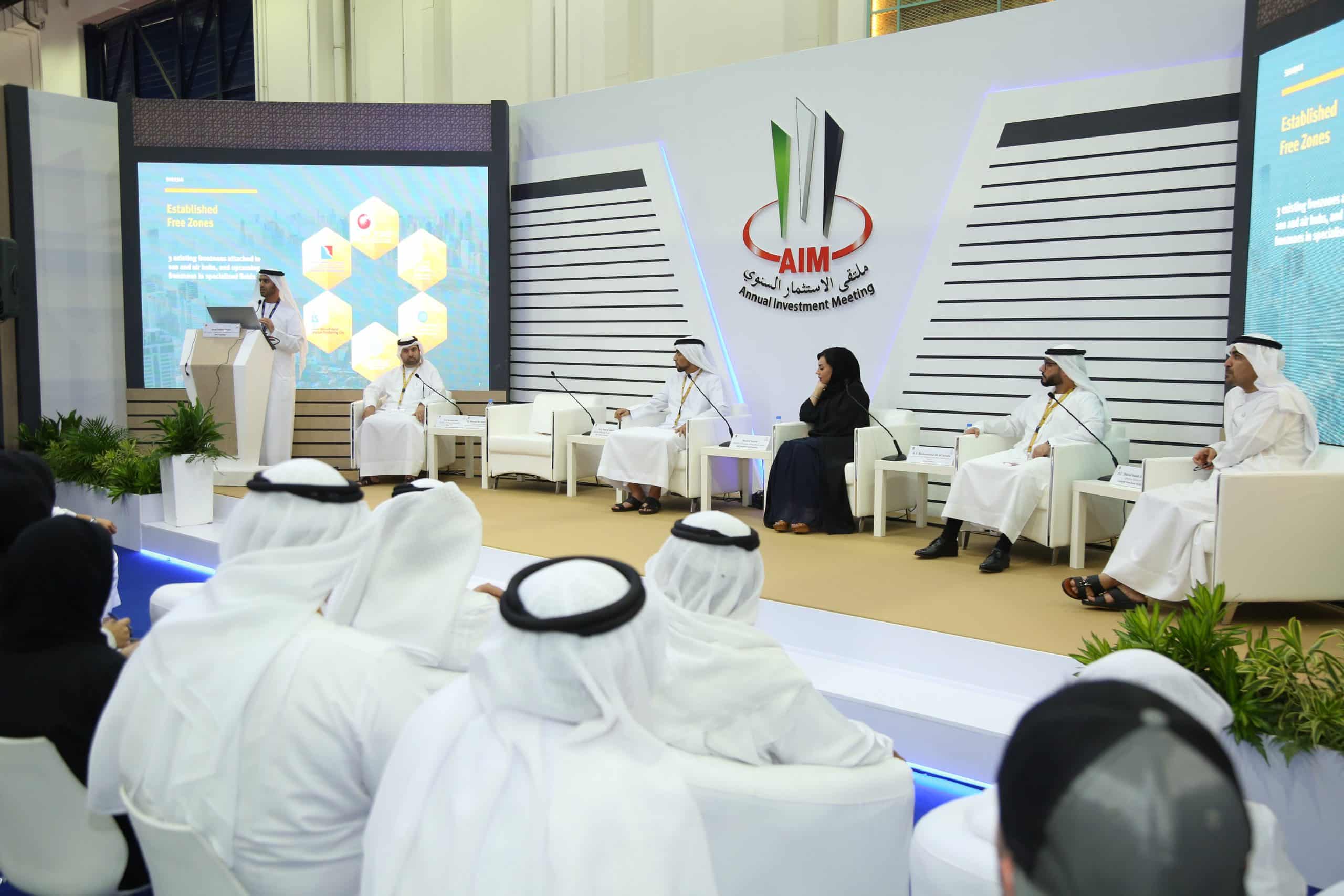 Several countries including UAE, South Africa, China, Georgia, Italy, the Democratic Republic of Congo, Mali, Botswana, and Indonesia will present at the forum
A delegation of 200 officials, investors and businessmen from Libya
Apart from conferences and forums, event to feature exhibitors from more than 20 countries
Dubai, United Arab Emirates, 2nd April 2019: Top-level representatives from over 140 countries from Europe, Latin America, Africa, Middle East, and Asia will gather in Dubai next week to take part in this year's edition of the world's leading foreign direct investment (FDI) platform, the Annual Investment Meeting (AIM).
Set to take place from 8th to 10th of April 2019 under the theme 'Mapping the Future of FDI: Enriching World Economies through Digital Globalization,' the global event, an initiative of the UAE Ministry of Economy, will host tens of thousands of exhibitors and visitors who will network and exchange expertise with each other and promote a myriad of investment opportunities in their respective states.
"Apart from high-profile conferences and forums, the event will also feature an exhibition to provide governments and private organizations alike with an opportunity to present their relevant programs and projects with the greatest socio-economic impact to a vastly diverse international audience. The interactive exhibition will offer participants as well a rare chance to connect with visitors and conference delegates such as regional and global industry leaders and key stakeholders," said Dawood Al Shezawi, CEO of Annual Investment Organizing Committee.
Exhibitors from more than 25 countries will showcase their respective mega developments, significant expansion activities in key economic sectors, and prevailing business climate and regulatory environment. The exhibiting countries include Saudi Arabia, Algeria, China, Botswana, Ivory Coast, Ghana, the United Kingdom, Nigeria, Russia, South Africa, the United States, the UAE, India, Ukraine, Seychelles, Somalia, Egypt, Cameroon, Cyprus, Poland, Somaliland, Swaziland, Indonesia, and DR Congo, among others.
Additionally, AIM 2019 will enable participants to showcase the potentials of their respective local sectors to a diverse global audience. This year, several countries including UAE, South Africa, China, Georgia, Italy, the Democratic Republic of Congo, Mali, Botswana, and Indonesia will present at the forum. The presentations will be highly informative emphasizing important economic features and conditions as well as investment data including fascinating details about the investment environment in these countries.
While Sierra Leone's USD 7.96-billion Medium Term National Development Plan will spur immense investment opportunities in key sectors of agriculture, fisheries and marine, education, tourism, and mining over the next five years (2019-2023), Italy will also demonstrate markets opportunities for Capital Raising, Investment and Digital Transformation. It will also present to the audience investment opportunities in Emilia Romagna. The country will also bring to light the largest food park in the world and agrifood logistics in Bologna and shed light on the importance of investing Italy now.
This edition of AIM will also witness the presence of a delegation of 200 officials, investors and businessmen from Libya who will highlight how Libya is evolving as a market for expanded socio-economic opportunity, offering a load of benefits for foreign investors.
AIM is held under the patronage of H.H. Sheikh Mohammed Bin Rashid Al Maktoum, UAE Vice President and Prime Minister and Ruler of Dubai. It is considered the largest global investment gathering of corporate leaders, policy makers, businessmen, regional and international investors, entrepreneurs, leading academics, and experts.