Plus500 Review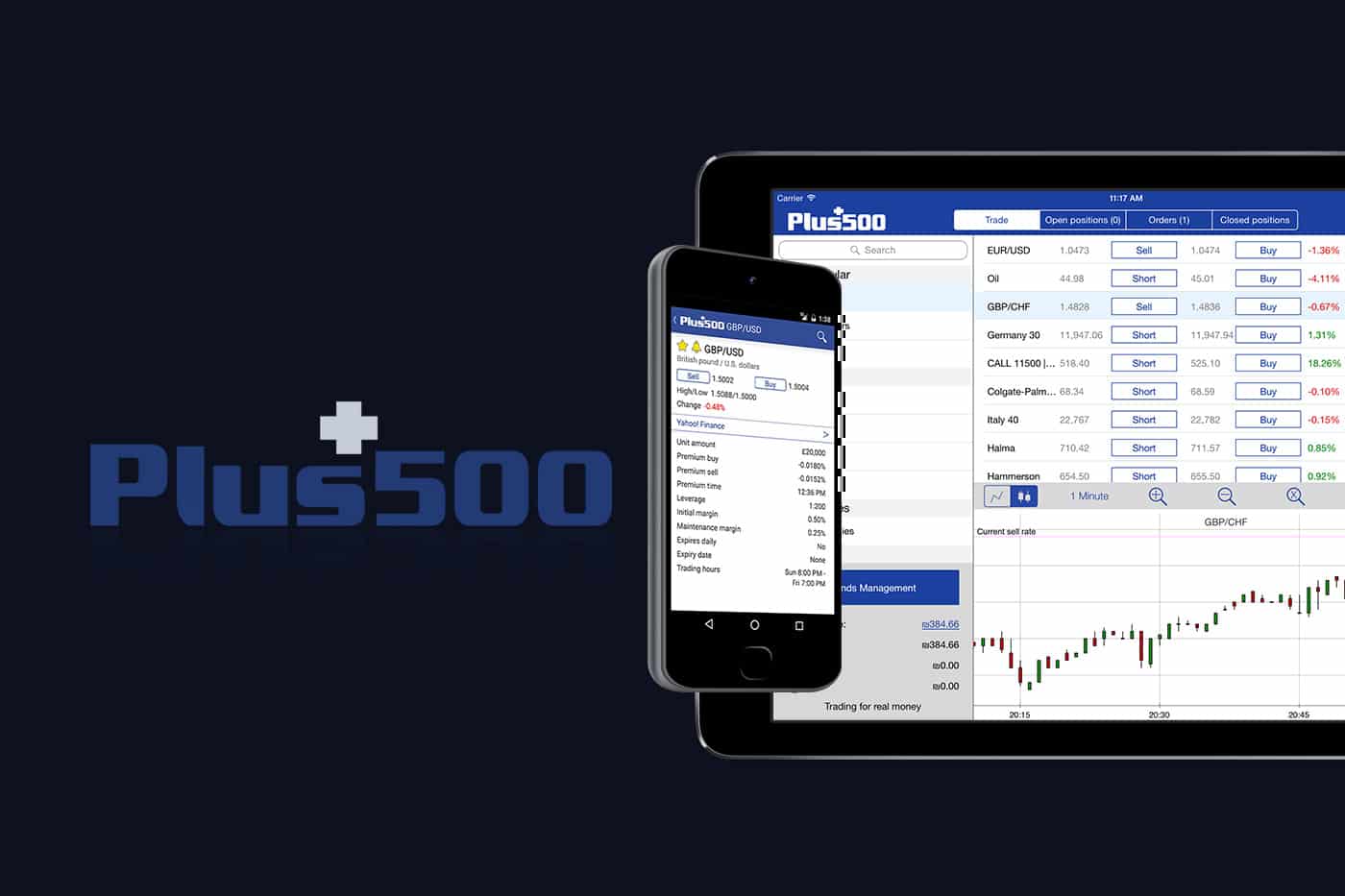 Having been in this business since 2008, Plus500 was the very first one to introduce bitcoin CFD in 2013. This is a streamlined broker who focuses on an extensive range of markets with no commission and quite low spreads. However, it doesn't offer a lot of extra services. Licensed by the FCA, Plus500 is registered in the UK. This broker offers traders access to complete product lines, including stocks, indices, forex, options, ETFs, cryptocurrencies, equities, and ETFs. It doesn't charge any commission on its trades.
Trust
Though Plus500 doesn't offer any extra deposit insurance, it is registered with CySEC, FCA, FSCA, ASIC, ISA, MAS and FMA. All of them offer good visibility and accountability to Plus500. The broker provides Negative Balance Protection too so that clients can't lose money more than what they have in their accounts. Subjected to wider spreads, a guaranteed stop loss can be utilized on a few instruments based on market conditions. In case of default by Plus500, shortfall of funds will be compensated under FSCS.
Investment Products
The broker doesn't charge any commissions on its trades. There is no charge to withdraw or terminate the account. But, traders will incur an inactivity fee if the account is not used for over 3 months. Traders trading large volumes don't get any trading discount. Moreover, the spread remains the same whether you trade only one lot or you trade one thousand lots. Traders can customize their strategic objectives and risk tolerance.
Fees and Commissions
At Plus500, the spreads are among the lowest in the whole industry. For new investors, the tradeoff is limited analysis and research tools along with an inflexible platform for trading. And other charges are minimal.
Customer Support
Though Plus500 has limited customer service options, email and chat support are available for 24 hours a day and 7 days a week. But they don't have a customer support phone number. Current and future clients can submit their queries and inquiries via an email ticket or live chat system, which is quite prompt in their responses.
Desktop Experience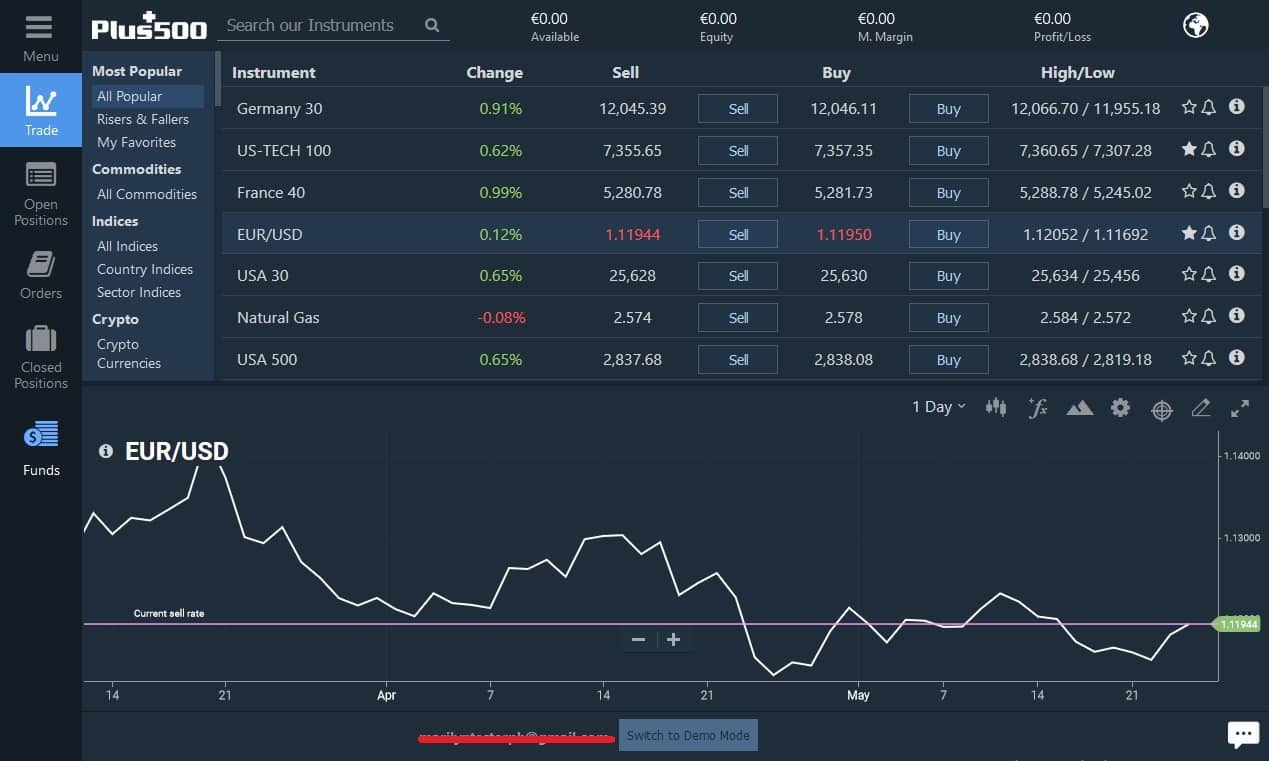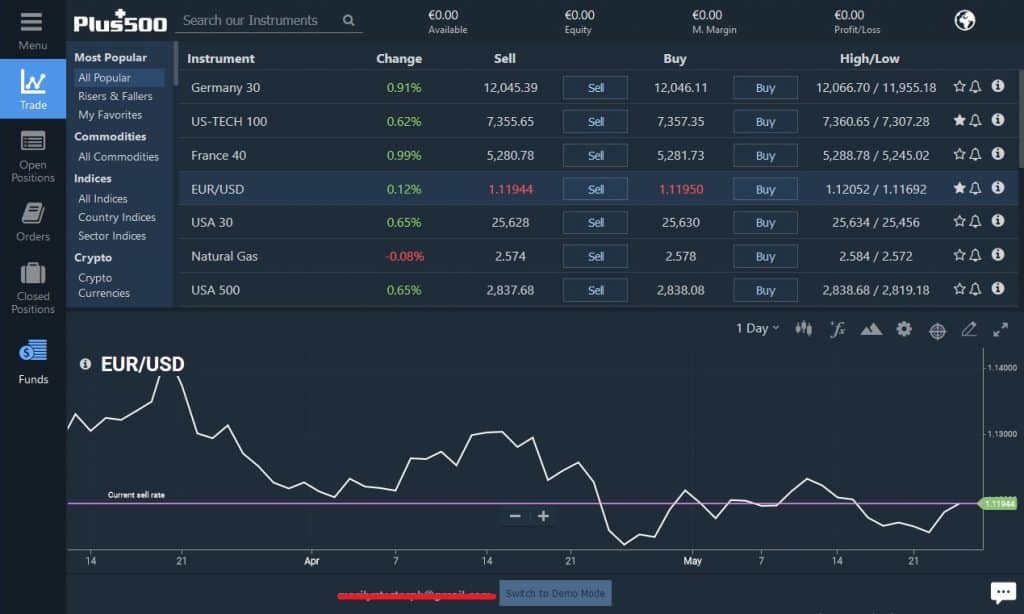 The WebTrader platform of Plus500 offers a streamlined trading experience. Traders can use it from any browser. WebTrader has a simple to use interface which allows you to create analysis charts, watchlists, place, and even monitors their trades. The analysis charts provide over 100 indicators. However, you don't get an MT4 platform with Plus500. Advanced and experienced traders who count on including third-party automation and analytical tools in the trading processes would be disappointed.
Mobile Experience
The mobile app of Plus500 includes all functionalities available with their desktop application. The mobile app also includes security measures like fingerprint unlock other than access to conditional orders, over 2000 trading instruments, charting, and account details. The mobile app is available for both Android and iOS users. Traders can easily deposit and withdraw money using Plus500's mobile application.
Special Features
Plus500 does not provide any special features like most brokers. Traders don't get an option for automated trading through expert advisors, no back-testing feature, no trading algorithms, and it doesn't even let clients manage any third-party funds through MAM or PAMM trading platforms. The broker offers a WebTrader platform only with mobile apps for Android and iOS devices where traders can put and watch trades. This platform is aimed at those traders who require a mechanism to simply execute their trades without many advanced functionalities. Traders get guaranteed stops on a few markets, but they come with high spreads and can't be added to earlier opened trades.
Research
The broker offers very little when research, tools, commentary, and analysis are considered. They offer a few research videos and articles without any news feeds. A great featured offered by Plus500 is its earning calendar and customizable charts where the traders can perform technical analysis on any instruments they are thinking to trade. The platform also offers a "Trader's Sentiments" indicator which shows traders the percentage of Plus500 customers buying or selling any instrument.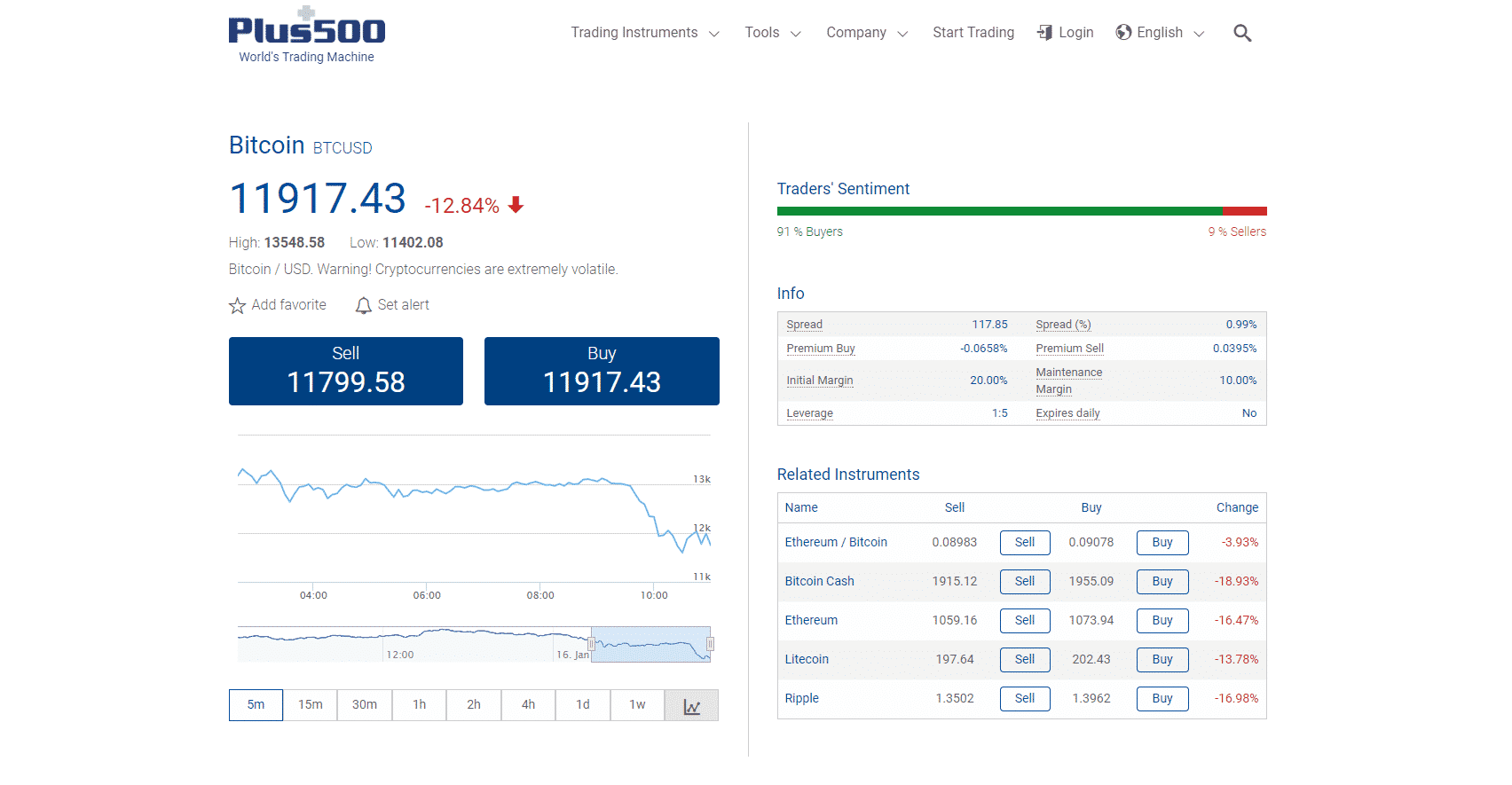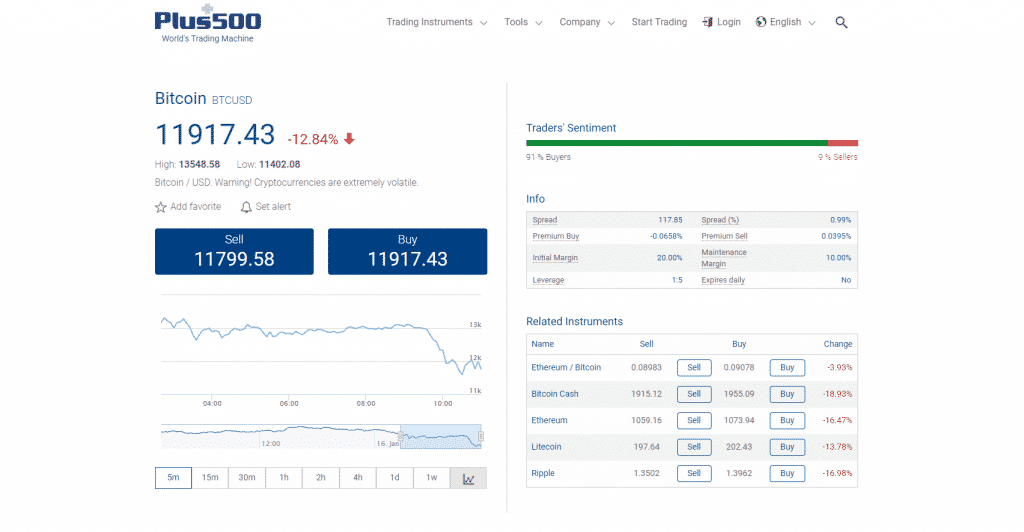 Conclusion
Plus500 is the best trading platform for all those cost-conscious traders. The platform has competitive spreads that keep the costs very low. The broker doesn't offer any additional features such as MT4, auto-trading, and Expert Advisors. For experienced traders that enter and exit trades manually, the functionality tradeoff is worth the low expenses.
The extra security of regulations by FCS is a plus for those traders whose accounts are set up by Plus500's UK version. So, you don't need to worry about the protection of your accounts with Plus500. Moreover, the broker allows traders access to vanilla put and call options on different markets. So, options from Plus500 can be easily customized as well as changes for your specific strategic goals and risk tolerance.