eToro Review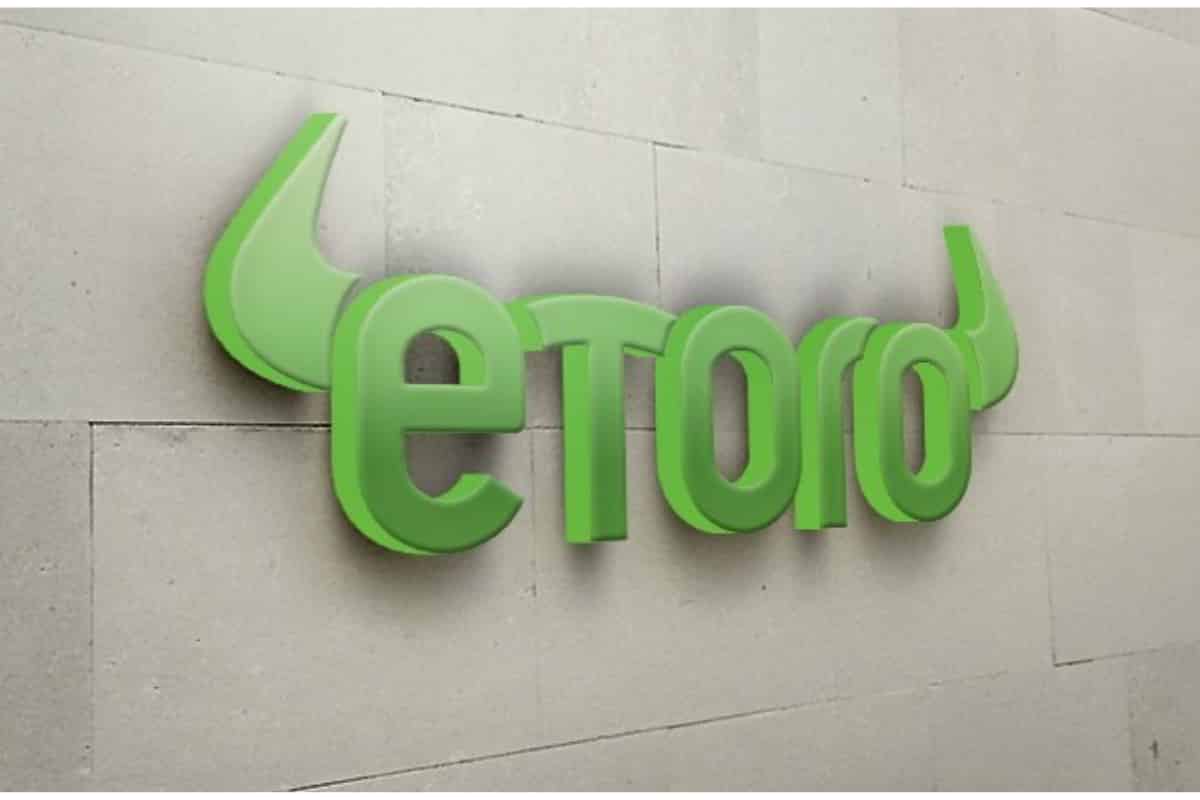 eToro is one of the pioneering online trading platforms. With so many options available for the online traders, it can become hard to find out which online trading platform is the best and most suitable for them. But eToro is quite different from the other platforms. eToro, a multi-asset online trading platform, started in 2007 with an aim to make a system that can make trading simple to understand, simple to take part in and accessible to anybody and anywhere. Now the company has earned a prominent name in the trading world.
Services
The platform enables users to invest in a range of assets like commodities, currencies, indices, cryptocurrencies, and stocks. What makes eToro different from others is its feature and ability to follow as well as copy other traders. And this is what makes eToro a great social trading platform. eToro also offers you with an option to invest in CopyPortfolio, a portfolio management system. Investing in it will copy multiple traders or markets based on predetermined investment strategies. eToro's CopyPortfolio aims to help investors minimize long-term risks by creating varied investments. After investing in CopyPortfolio, your money is managed professionally by the investment committee of eToro.
Security
eToro isn't traded publicly and doesn't operate a bank. It's authorized by one tier-2, two tier-1, and zero tier-3 regulators. The platform is also authorized by the Financial Conduct Authority and Commodity Future Trading Commission.
Trust
eToro is licensed, regulated, and is a secure broker to trade CFDs and forex with. But, Forex traders must keep in mind that nearly 66% of retail investors accounts lose their money while trading CFDs on this platform.
Fees and Commissions
eToro lists a 3 pips minimum fixed spread on EUR/USD, making the platform a costlier one. For traders depositing more than $20,000, eToro provides a premium account which offers added perks like withdrawal priority, access to the online trading room, etc.
Tools and Platforms
Ease of use tends to be at eToro's platform experience heart. It's simple to perform basic operations and perform things promptly like creating many watchlists and adding the instruments by looking for available markets and placing trades from every watchlist directly. An innovative tool of eToro is CopyPortfolio, where the platform groups all the top traders in a single fund that you can easily copy trade. The CopyPortfolio helps bridge the gaps for investors who wish to make use of eToro on a passive basis. The self-directed traders also can utilize CopyPortfolio to expand their trading, making it helpful for every eToro trader. With platform settings, this platform provides the capability to set leverage selection, default trade size, and also a default limit and stop level on every instrument traded.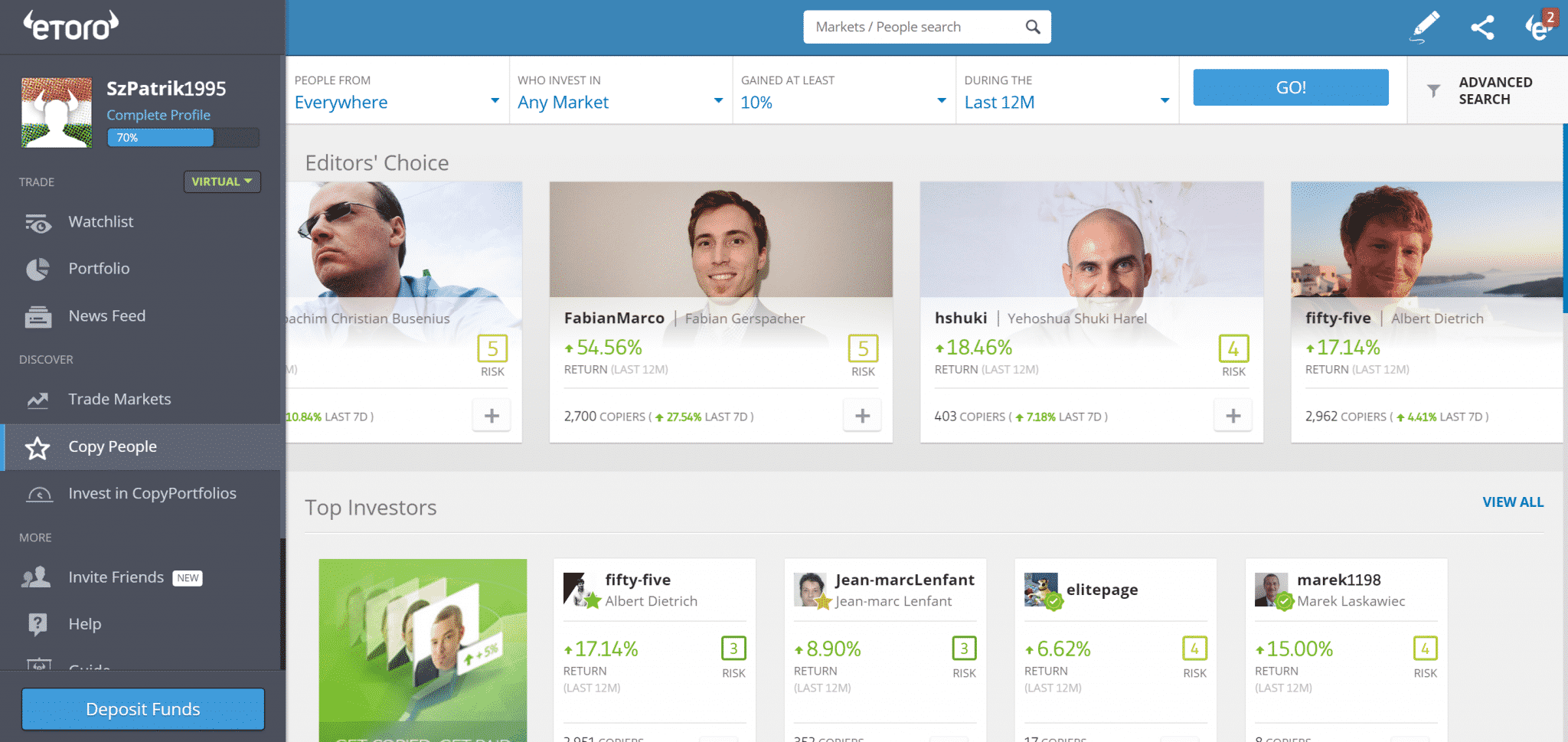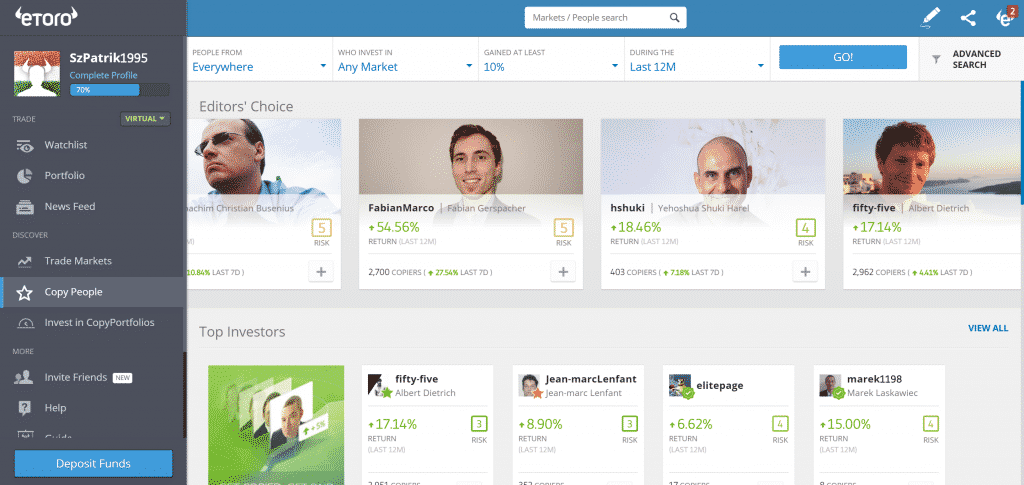 Customer Support
The platform has a very dedicated customer services department where the traders and non-traders can submit their tickets with queries. They also have a help center having a FAQ list. But it is important to remember that eToro is a quickly developing company with the recent growth in cryptocurrency trading popularity. It is quite natural to experience a little delay in customer support communication.
Depositing And Withdrawing Funds
It is quite simple to deposit funds in eToro. If you want to start trading with eToro instantly, click "Deposit Funds" where you can enter the desired amount and choose a payment method. You'll find a lot of options there to deposit funds including Wire Transfer, PayPal, Debit/Credit Card, UnionPay, NETELLER and Skrill. Once the deposit is made, you can start trading.
Withdrawing funds is similar to depositing them, and the funds will be sent to the same account, which was used for depositing. The payment is made in the following priority order: Credit/Debit Card, PayPal, Skrill, and Bank Transfer. You will be charged a withdrawal fee of $25 on every withdrawal. Except for withdrawal fees, you will be charged an additional conversion fee also for withdrawal which isn't sent in USD.
Supported Currencies
Currently, eToro is supporting a wide range of cryptocurrencies like Ethereum, Bitcoin, Bitcoin Cash, Ripple, Dash, Ethereum Classic, Litecoin, Stellar, NEO, EOS, IOTA, Binance Coin, and Zcash. The supported cryptocurrency trading pairs include ETH/XLM, ETH/EOS, EOS/XLM, BTC/XLM, BTC/EOS, and ETC/BTC.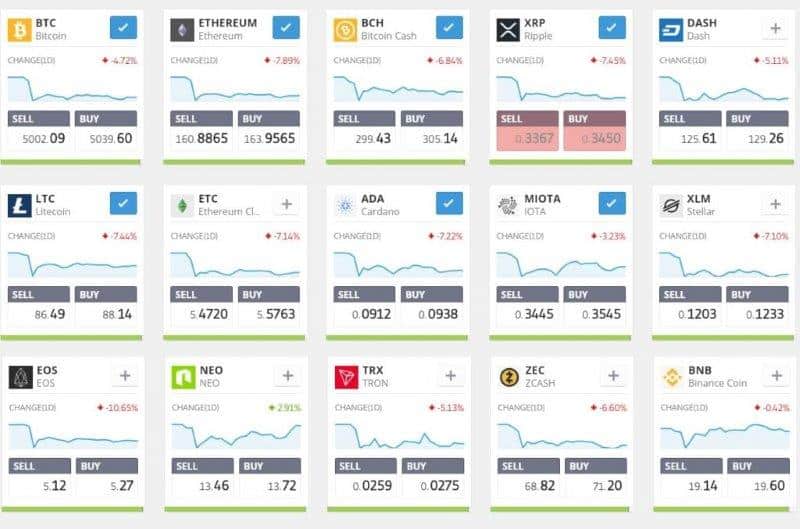 Conclusion
eToro holds up as a leading cryptocurrency trading platform. This platform attests to the credibility and reputation, which it intends to build with its big team of professionals. The trading experience at eToro is user-friendly and fluid. It offers all functionalities that a professional and experienced trader will need. With over 10 million investors and traders, eToro is a highly secure and regulated platform. The platform is introducing new tools and innovations always to enhance its users trading experience.
So, whether you are new to the trading world or are a seasoned trader or whether you are a long-term trader or short-term, the eToro platform has all you require to fulfill your online investing and trading needs.