Exploring currency options for forex trading in Nigeria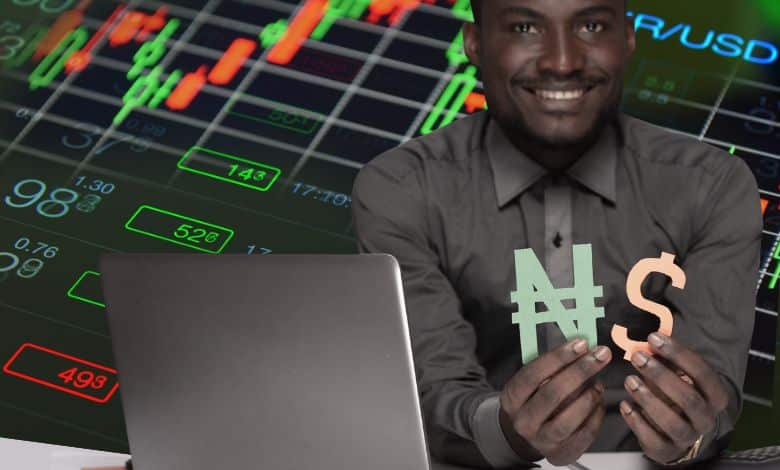 The Forex market is the biggest financial market worldwide thanks to its liquidity, accessibility, and international exposure, which are a few factors that helped the sector thrive. A forex market is where you can exchange one country's currency for another. Trading can be done in several ways, like through banks, financial institutions, and dealers. One of the standard methods of exchanging them is via forex brokers.
If you are exchanging through banks, exchanging is easy as they have exchange banks globally. You can buy and sell your preferred currencies through the foreign exchange market. The primary purpose of forex trading is to exchange and make money. In forex trading, you can buy at a low price, and when the market fluctuates, you can sell at a higher price. This helps the users to trade with foreign currency by making profits through these transactions.
Overview of Forex Trading in Nigeria
Nigeria has taken several steps in the past, and currently foreign exchange market in this continent has multiplied because of the expanding market, and it has also become a tech-savvy market. The market is decentralized and easily accessible, connecting global investors to take advantage of the rising markets.
In recent years, forex trading in Nigeria has developed rapidly, and several investors and traders have started trading in the forex market. It has garnered the attention of large tax-saving investors who have invested in forex trading, even though this industry faces challenges, fraud, and strict regulation from the authorities.
Forex trading in Nigeria is regulated by the Central Bank of Nigeria (CBN) and the Securities and Exchange Commission (SEC). These regulatory authorities have introduced regulatory measures that have ensured that forex trading is regulated and transparent. It has also implemented several restrictions to constrain the flow of capital from the country. SEC has also developed several guidelines that crypto exchanges need to follow.
Forex trading is facing several challenges; one of the significant challenges is fraud. It was found that several investors have lost their money by investing with fraud brokers. The primary reasons that have contributed to these types of risks are the lack of knowledge and familiarity with the risks involved with them.
Nigerian traders have the challenge of accessing the latest technology. One of the significant factors for forex trading is access to high-speed internet; also, the need for more technological advancements and infrastructure has significantly hindered forex brokers from providing services to their customers.
Understanding Currency Options
Forex option or currency option can be explained as a contract that offers the buyers the right (not obligation) to purchase or sell their preferred currency at a specific exchange rate on/before a certain date. For this, a small premium is paid to the seller. This is one of the ways for individuals, corporations, and financial institutions to hedge them across fluctuating movements in the exchange rates.
Traders use forex trading options as it provides numerous benefits. One of them is they have a limit to reducing the risk; they only lose the premium they have already paid for buying the options, which has limitless potential for making profits. Traders will only use forex options for hedging open positions to hold on to the forex market. Also, forex options allow traders to profit by predicting the market's direction depending on the political or economic situation.
Benefits of Currency Options Trading in Nigeria
In recent years Nigerian traders have started trading currency options which have become increasingly popular. This provides mitigating risks and provides flexibility to their investment and trading strategies. Let us discuss a few benefits of currency options trading in Nigeria –
Reduced risk is one of the significant advantages of trading currency options; it allows traders to hedge against market fluctuations by setting a preset exchange rate at a future date. This protects traders against fluctuations in Nigerian market volatility.
One of the significant advantages of trading currency options is that Nigerian traders are offered increased flexibility. Compared with bonds, stocks, or financial instruments, it allows traders to profit from rising/falling markets. This helps traders to go for short/long positions based on market volatility.
Nigerian traders opt for trading currency options because it offers leverage to their investments. It permits traders to earn a significant return on investments, even though several risks are involved.
Types of Currency Options
Currency options can be divided into call options and put options. If the trader buys a call option, it gives them the right to purchase a currency pair for a strike price on/before its expiry date. Buying a put option offers the trader the right to sell the currency pair for a strike price on/before the expiry date.
When the expiry date arrives, and the current market price of the currency pair is more than the strike price or below the strike price, the trader has the option to choose it or not. This means Nigerian traders can buy/sell the currency pair for a better price than what is available in the market.
If there is no such situation, traders can opt for their option to expire, where they will lose their premium. Due to this, buying either a call or put option implies that traders' gains are unlimited, and their losses are capped with a premium.
Factors to Consider When Trading Currency Options in Nigeria
Before proceeding to trade currency options, as a trader, you must evaluate certain factors before making any decisions. Some of them are –
Traders must consider a few external factors, such as economic indicators, market conditions, monetary policies, geopolitical events, etc. They can considerably impact currency values and offer a range of options for traders to profit from the options market.
Internal factors must be considered, such as investment objectives, risk tolerance, and trading experience. Having clear investment objectives and having a clear trading strategy in place that aligns with their objectives. This will include combining long/short positions for hedging against market fluctuations.
The skill level and trading experience should also be considered while trading currency options. While trading currency options, knowledge, and expertise, and if you are not experienced in trading options, you are liable to make costly mistakes.
Risks of Currency Options Trading in Nigeria
Some risks involved in trading currency options include interest rate differentials (IRD), expiration time, market volatility, and the current price of the currency pair. A few of the potential risks in Nigeria when trading currency options include the following –
One of the significant risks in trading currency options is volatility risk, as the market is prone to sudden changes in price movements, which can be mitigated by diversifying the investment portfolio, using risk management tools, and setting stop-loss for orders.
Trading with currency options involves potential leverage risk that can increase profit and losses. This risk can be mitigated by using risk management strategies and diversifying investment portfolios.
The Nigerian currency options market is dependent on limited liquidity that might result in getting fair prices for the trades executed. This risk can be mitigated by actively trading currency options and watching the market over time.
Choosing a Forex Broker for Currency Options Trading in Nigeria
Before trading currency options in Nigeria, choosing the best forex brokers in Nigeria is essential to ensure the security and safety of your forex investments. Some of the tips we have explained about choosing a reputable forex broker are explained below –
Traders should first research the broker's regulatory compliance before proceeding with registering. They check whether the broker is regulated and complies with regulations of the regulatory authorities such as the securities and exchange commission and the central bank of Nigeria. This ensures the broker complies with rules and regulations and protects the trader's investments.
Traders should find a Forex broker that is regulated and provides a reliable and user-friendly platform that permits them to trade efficiently. Also, they should offer access to technical analysis and real-time market data that helps traders make logical decisions.
Choose a forex broker that provides dedicated and reliable customer support via email, phone, and live chat. Also, check whether they provide 24×7 support over various time zones.
Research for a broker who provides transparent services such as clear fees and commissions, trading services, and order execution. They should be transparent in their communication and solve any potential conflicts when they arise.
Conclusion
To conclude, trading currency options in Nigeria can offer traders numerous advantages, that includes high leverage, high flexibility, reduced risks, and many more. Before proceeding with a broker, traders should consider various factors before trading currency options, market conditions, risk tolerance, and volatility. Considering the above factors helps traders make logical trade decisions and helps them to implement effective trading strategies that align with their objectives.
Also, you need to check whether the broker you have chosen is a reputable forex broker and complies with the rules and regulations of the regulatory authorities. With due diligence, you must do thorough research; traders can find the best broker that meets their trading needs through a secure and safe trading environment.