Yen Lacks Steady Traction while Euro Shows Glimpse of Strength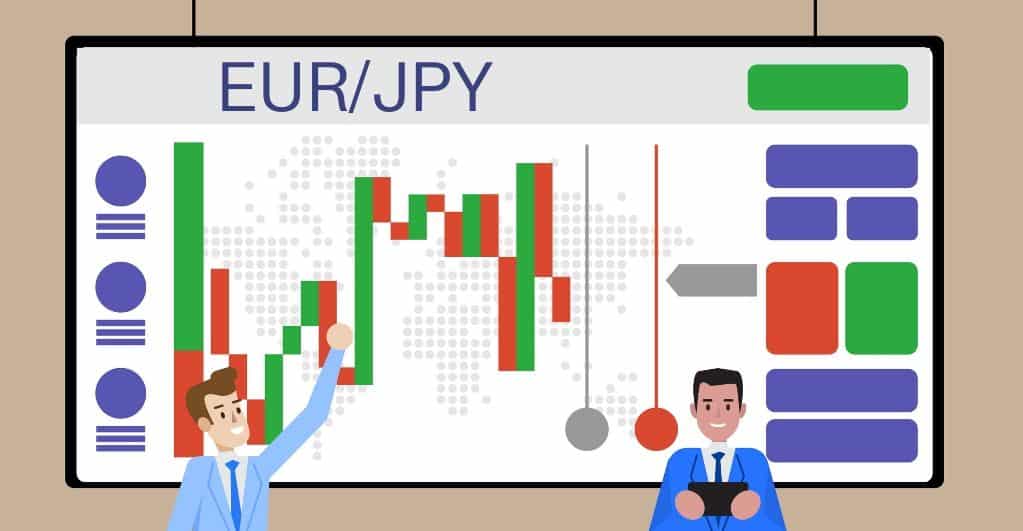 EUR/JPY has been on a declining trend over the past two years now, since 2018 and has hit the lowest of all times at 114.386, earlier in the ongoing month. The pair lacks support from 50-day and 200-day MA where Euro is strengthening, and the Japanese Yen still lacks momentum in the intraday.
Before hitting the lowest of the past two years, the EUR/JPY had hit a double bottom at 115.80 in March 2020 after 8 months from the first low that was hit in September 2019. With an increasing number of cases, there has been an economic standstill, and the market lacks traction and has failed to stand through the tough support due to selling pressure.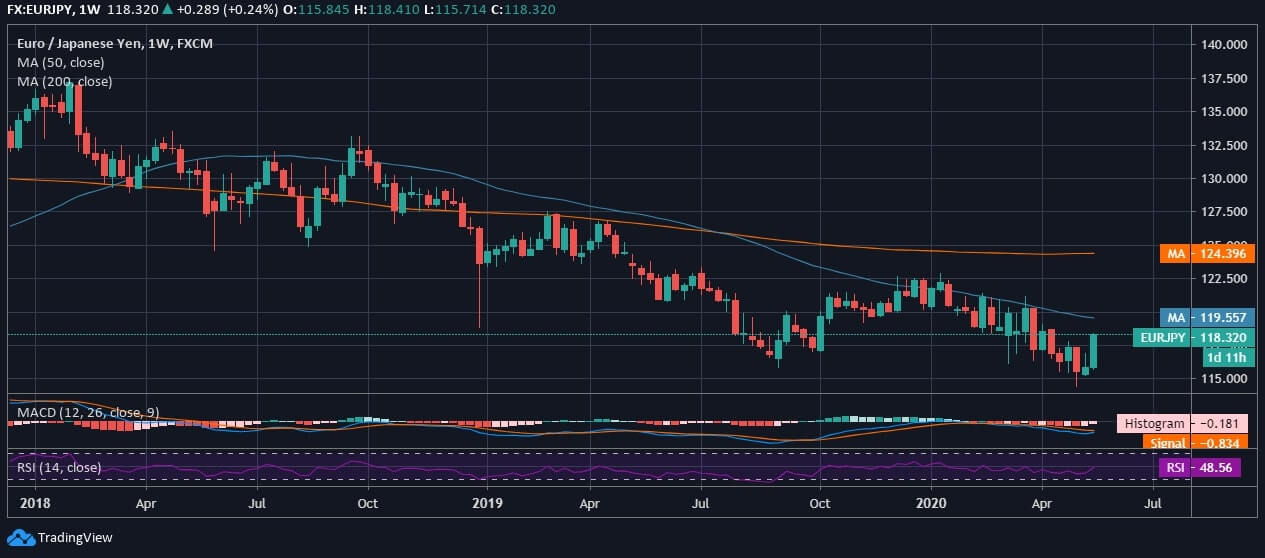 On the weekly chart, EUR/JPY has been losing the profits, which shows the weakening of Yen and comparatively strengthening Euro. At the onset of 2020, the pair had successfully hit a 7-month high after which the Pandemic happened, and the market lost all the farfetched gains.
The technical indicators draw a slight bearish picture as the RSI of the pair is seen rising from the selling pressure at 48.56 after Euro held a glimpse of strengthening. The MACD is having a bearish divergence since the beginning of the tear after the pair started losing the gains fetched.