USD/CHF Observes a Range-Based Trade Around 0.972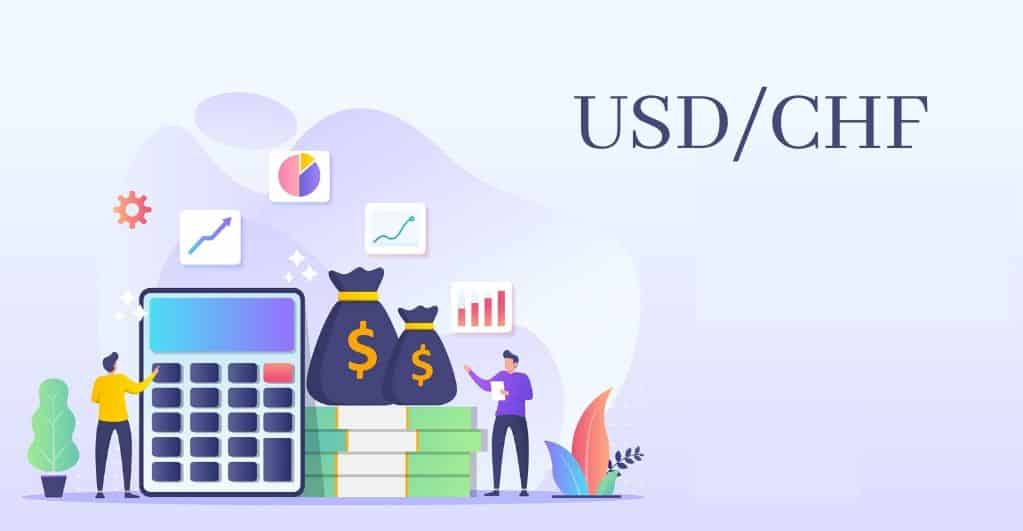 USD/CHF lost the gained momentum in Friday's trading session and lacked the momentum to match the profits of Wednesday's and Thursday's trading session. The US Dollar was seen strengthening this week, resulting in the DXY to cross above 100.
Technical Analysis – USD/CHF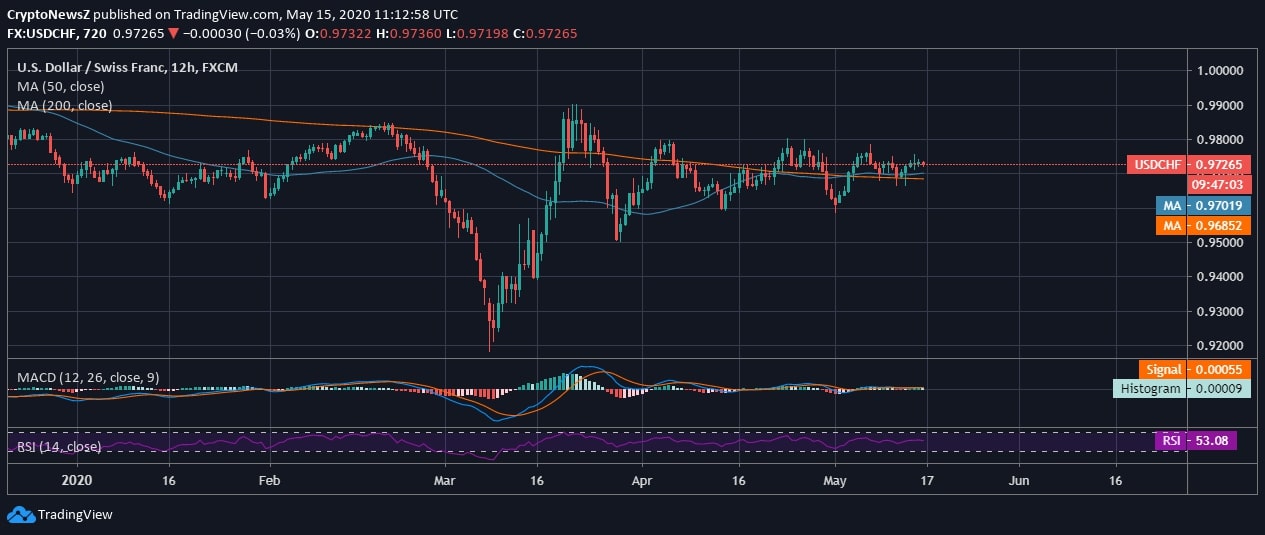 The swissie appears flat and has a range bound momentum 0.979 to 0.958 while retains support from the 50-day and 200-day Moving Average. After the steep gains from the YTD low of 0.917, it has marked a YTD high at 0.990, and the pair is lacking a steady growth to rise above 1.00 any soon.
As the US Dollar was seen gaining momentum due to relaxations amidst the lockdown, USD/CHF was seen drawing profits this week. US Dollar is now tagged as a safe haven as the other investment avenues, including Gold, face a massive sell-off presuming the liquidity crunch.
Moreover, Swiss Franc is seen trading around a similar price area from where it started trading at the onset of the year 2020, and with the strengthening of the Dollar, it is benefitting.
However, the technicals are drawing a complex picture as the MACD has turned due to range-based trading of USD/CHF, and the RSI lies around 53.08 with no trading extremities observed.