Euro Strengthens against JPY; Maintains a Steady Motion Around 117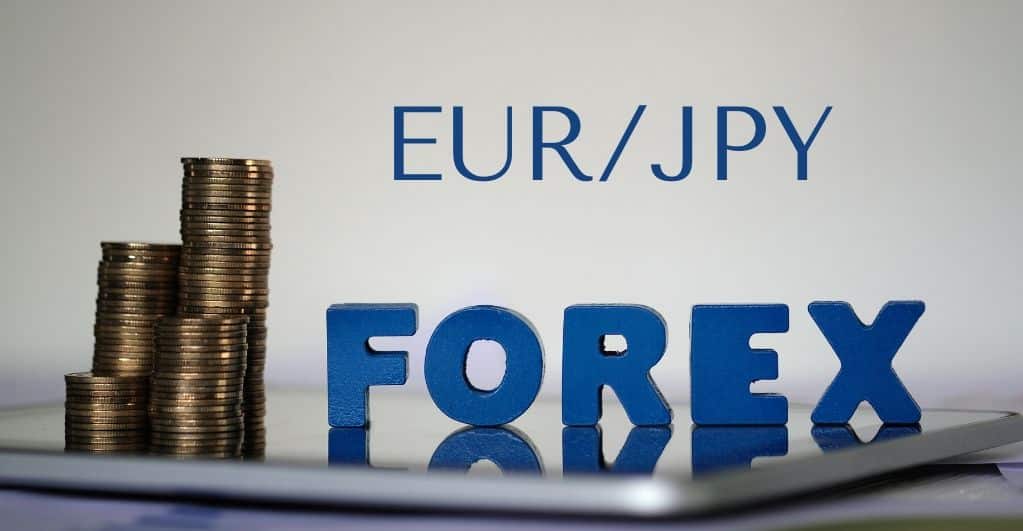 EUR/JPY has been decently moving around 117 since the past week with a 7-day high marked around 118.5, while, currently trades at 117.3. Euro is seen strengthening against the Japanese Yen; however, over the past week, the pair has been trading in a range-based manner between 117 to 118.5.
Additionally, the pair retains 50-day MA support while lacks 200-day MA support due to lack of steady traction in the 12-hourly movement, and it was in this month earlier when it had marked YTD bottom at 114.3.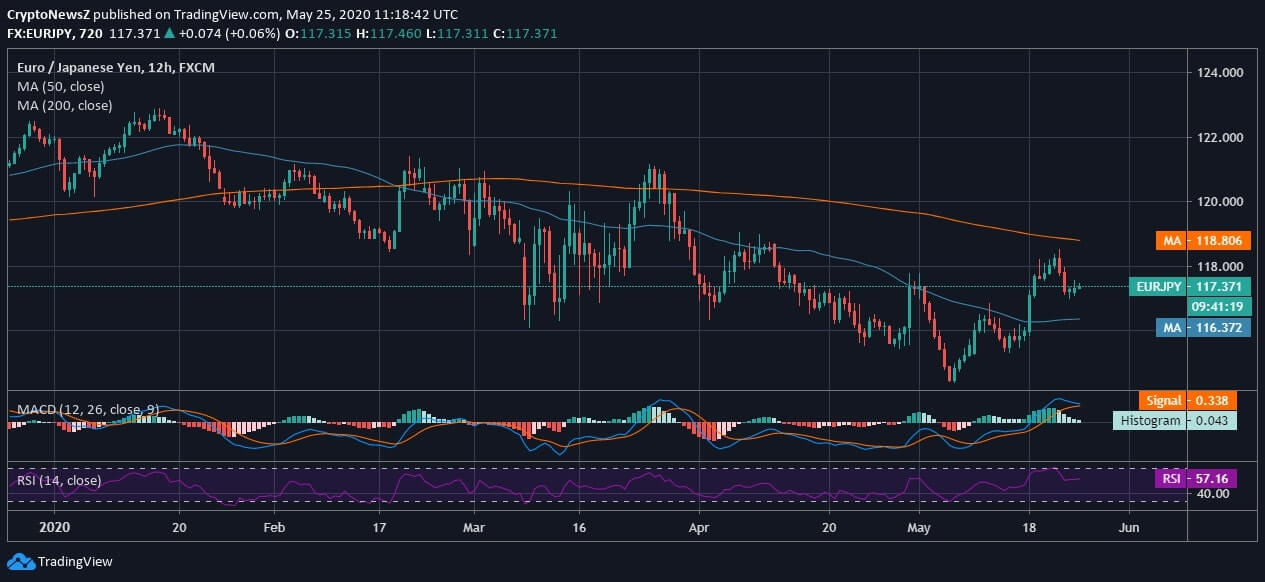 Over the past two months, the EUR/JPY is failing to retain 200-day MA support on the 12-hourly chart and has been trading below 120 notably. The pair is rejecting to cross above 118 price area due to lack of momentum amidst the worldwide lockdown and economy crash due to the Pandemic.
If the pair fails to maintain around 115 and dips below, it is likely to draw a bearish channel on the 12-hourly chart. This also deduces that the pair is lacking a rush of traction against the Japanese Yen. However, the intraday turns out to be moderately better.
Due to intraday positive correction, the MACD of the pair is holding a bullish divergence, and the MACD line crosses over the signal line while the RSI of the pair is at 57.16 and is seen hitting around the overbought region.